ALEC Confidential: Inside the San Diego Conference
West Virginia Solicitor General Elbert Lin
The 42nd Annual Meeting of the American Legislative Exchange Council (ALEC) got underway in earnest Wednesday at San Diego's Manchester Grand Hyatt resort hotel. The mood was convivial and the attire corporate casual: Brooks Brothers suits without ties, Dockers and sports shirts.
Although this year's star attractions — a GOP presidential frontrunner, Wisconsin Governor Scott Walker, and a returning presidential contender, former Arkansas Governor Mike Huckabee — weren't scheduled to speak until Thursday, conference delegates had plenty to do yesterday.
ALEC, a secretive rightwing bill mill that gets its funding from the Koch Brothers and global multibillion dollar corporations, has been described as a legislative dating service that arranges hookups between mostly Republican state lawmakers and corporate lobbyists.
The actual "dates" occur at meetings like those unfolding in San Diego — a council spokesperson said 1,300 conferees were in attendance — and take place behind locked doors, where the two groups hammer out the "model bills" that ALEC-member legislators then take home and introduce in their respective statehouses.
The real work of drafting this year's legislative agenda was mostly completed at ALEC's May meeting in Savannah, Georgia. San Diego's get-together is mostly a rubberstamping affair that presumably focuses more on implementation.
Wednesday's heavy lifting took place in the morning, in closed-to-the-public working groups and subcommittee meetings held in the Hyatt's second-floor conference rooms. These focused on rolling out ALEC's latest efforts at legislating away state public-sector pensions (through its Public Pension Working Group), diluting environmental health standards for things like greenhouse gas emissions and ground-level ozone levels (Environmental Health and Regulation Subcommittee Meeting) or deterring injured workers from filing workers' compensation claims (Workers' Compensation Joint Subcommittee Meeting). And that's just to name a few.
The tenor of those closed-door efforts could be grasped in the public afternoon seminars and policy workshops. On Wednesday, those included the conference's packed opening luncheon, in which Iowa's virulently anti-immigrant Republican Congressman, Steve King, introduced keynote speakers Clint Howard, the film actor and politically reactionary brother to liberal director Ron Howard, and West Virginia's young solicitor general, Elbert Lin.
Lin recently joined attorneys from 14 other states in federal court in an attempt to invalidate the Environmental Protection Agency's proposed Clean Power Plan rule. That plan would require states to limit carbon emissions from the utility sector — currently the source of more than 30 percent of the U.S.'s carbon emissions.
Lin denounced this "federal takeover of states' energy economies," which he termed "Orwellian."
"This isn't something you'd expect, I think, from an environmental regulator," he quipped. "Rather, I think it might be something that you would see from a central planning authority." The room burst into applause.
A later "policy workshop" titled, "Brave New World: Efficient and Cost Responsible Alternatives in Criminal Justice," featured Copia Interactive vice president Aryeh Lightstone and for-profit bail industry lobbyist Nick Wachinski. The two were peddling a cyber-education literacy and vocational training scheme to legislators as a surefire cure for prison recidivism. Copia describes itself as "fully dedicated to the success of the K-12 schools, school districts, states and higher education institutions that we serve."
In addition to addresses by Walker and Huckabee (scheduled speaker Texas Republican Senator Ted Cruz backed out at the last minute, citing senate business), Thursday's agenda includes afternoon task forces on "communications and technology," "civil justice," "commerce, insurance and economic development" and "education and workforce development." 
---
Photos by Bill Raden

Did Disneyland Try to Sink a Bill Protecting Workers from Lead Poisoning? 
Why would Disneyland, which hosts thousands of kids every day, be part of an effort to defeat a bill that simply requires reporting of blood-lead levels high enough to produce heart disease and serious brain disorders?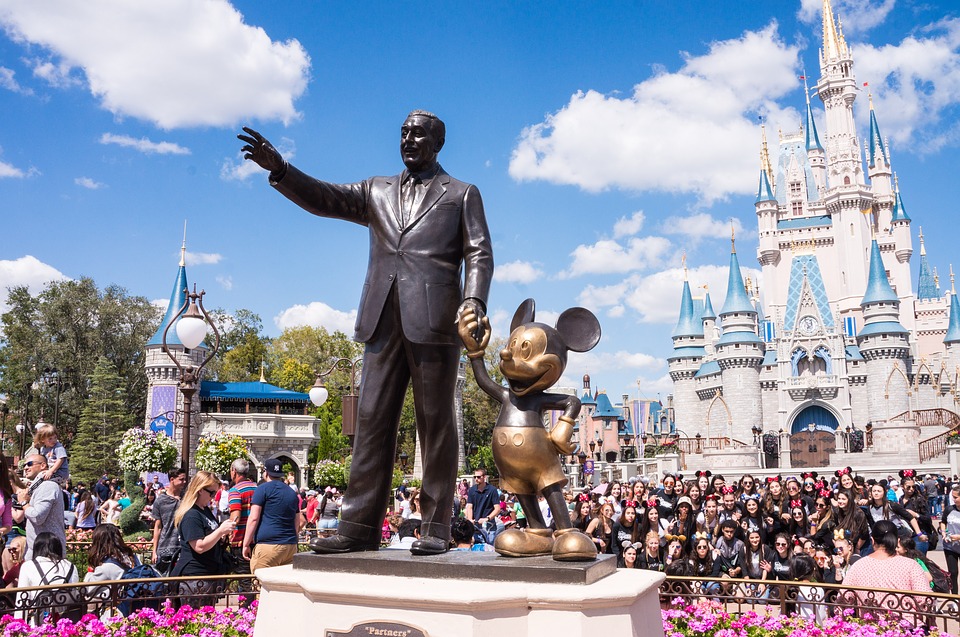 When Assemblyperson Ash Kalra (D-San Jose) learned about Capital & Main and USC's Center for Health Journalism investigation into how hundreds of workers at the former Exide Battery Recycling Plant near downtown Los Angeles became victims of lead poisoning, he created a modest bill to try and ensure it wouldn't happen again.
Among our report's revelations was the fact that the California Department of Public Health was aware of thousands of troubling blood tests revealing high levels of lead, but failed to tell the Division of Occupational Safety and Health (Cal/OSHA) about the problem.
Kalra's bill, Assembly Bill 2963, requires that the Department of Health inform Cal/OSHA when workers have seriously elevated blood levels and Cal/OSHA performs inspections.
The bill has had clear sailing until now, easily passing in the Assembly Labor Committee in March and winning unanimous approval from Democrats on the Appropriations Committee last week. But as the worker-protection measure headed to a crucial floor vote this week, a coalition of industry groups, one of which includes the iconic Disneyland Resort, worked the halls of the Capitol to kill the bill. The lobbying effort nearly prevailed: AB 2963 passed by a single vote Wednesday evening and now faces what is certain to be a battle in the California state Senate.
So why would Disneyland, which hosts thousands of kids every day, be part of an effort to defeat a bill that simply requires reporting of blood-lead levels high enough to produce heart disease and serious brain disorders? A May 29 letter endorsed by 15 industry groups, including the Battery Council International, the California Chamber of Commerce and the California Hotel and Lodging Association (which includes a Disneyland Resort vice president on its board) argues that California's current system to protect employees, depending largely on voluntary compliance, is working just fine.
The letter states: "Perversely, AB 2963 would transform this existing well-functioning public health program into an enforcement program that creates an allegation of a serious violation where none exists in Cal/OSHA law and the workplace may not even be the source of exposure."
The bill will be costly, the opposition letter also says, with an estimated price tag of $267,000 to implement and requiring Cal/OSHA to hire one or two additional inspectors.
"That's a small price to pay" said Bill Allayaud, California Director of Government Affairs for the Environmental Working Group, which is trying to keep moderate Democrats from being swayed by the industry lobby.
"The California Chamber of Commerce and their allies are misrepresenting what the bill does and convincing industries like the hotel industry to lend their name to the fight, even though this bill would have zero impact on hotels," Allayaud said. "The law focuses on workplaces where lead is in heavy use, like firing ranges and battery recycling facilities where workers are actually being impacted by a dangerous neurotoxin.  Besides, I can't imagine [that] parents who visit a resort like Disneyland would want their kids anywhere near lead if found at the levels that would have employees testing at the alarm bell level. Who wouldn't want an OSHA inspection in that case?"
Suzi Brown, vice president of communications at Disneyland Resorts, said that the "California Lodging Association is just one organization that we are involved with. As you can imagine we are involved with many trade organizations." Brown said that Disney vice president Elliot Mills, who sits on the association's board, was not present for the vote to oppose AB 2963. "To somehow link Disney to this in a specific way is not accurate," she added. "And to somehow position this that we are not concerned about worker safety is flawed as well."
At the March California State Assembly Labor and Employment Committee hearing, Kalra introduced his bill by reading a letter from former Exide lead smelter Alvin Richardson (who struggles with lead poisoning symptoms we documented in our investigation) and his wife, LaShawn. "We read a recent investigative story, and it was very hurtful to learn that Cal/OSHA excused the high lead levels that Alvin and the other Exide workers were constantly exposed to," the letter said. "People shouldn't be treated like they are disposable. That's not what America or California is supposed to be about."
Assemblymember Reggie Jones-Sawyer (D-Los Angeles) was moved to vote yes. "My district's right next to the Exide plant, and it's had an impact on my community and my residents," he said. "And if this is something that could have prevented what happened at Exide, we should have been doing this a while ago."
AB 2963 needed Jones-Sawyer's vote again on Wednesday to barely pass it out of the Assembly. Whether the bill makes it to Governor Jerry Brown's desk is dependent on how well the arguments of the California Chamber of Commerce and other industry voices opposing the bill go over in the Senate.
---
Copyright Capital & Main