Against the Mighty Amazon
I used to love Amazon.com.  After a book group meeting I'd run home and order a used copy of the next book we were reading, sometimes paying only $1.00 (plus shipping) for a "lightly worn" paperback.  I even bought a CD player and cordless phones from the online retailer.  Amazon introduced me to online shopping and I thought I'd never have to enter a mall again in my life.
But this summer Amazon threatened to declare war on the great (and economically struggling) state of California, and I'm pissed off.  By refusing to collect California sales taxes on purchases from our state, Amazon wanted to be a freeloader of local government services while it rakes in millions of dollars from California residents.
Where would Amazon.com be if the state and local governments didn't maintain the streets and highways that UPS and U.S. Postal Service trucks drive on to deliver those little Amazon cardboard packages?  And how could we feel sure that those packages wouldn't be snatched from our front doors if local police departments didn't patrol our communities?  And what about the folks who actually wrote those books who were educated at California public schools?  Or were turned on to writing by hanging out at our precious public libraries?
The  building blocks of our civic life are suffering severe budget shortfalls, while Amazon refused to assume any responsibility for maintaining the basic services that  make online shopping possible and profitable. (One activist group, American Rights at Work, alleges that Amazon operates the equivalent of mail-order sweatshops in America.)
If Amazon isn't liable for turning over the sales tax on our purchases to California, then who is?  It turns out  WE, the consumers are.  Amazon.com has built its empire on a system where we consumers are supposed to add up the value of our annual online purchases and pay sales tax on that amount to the state of California at the end of the year.  And if we don't we're guilty of tax evasion!  It's hard enough to balance our personal budgets in this rocky economy without having the real cost of online purchases hidden until we figure it out at tax season.
So as much as I hated to do it, I decided I was going to stop buying through Amazon.  The company had invested $5 million to qualify a ballot initiative to reverse a new California law requiring  online retailers to collect the estimated $317 million in sales tax owed to our strapped state and local city budgets.
But in an eleventh hour agreement Amazon and the legislature came to a compromise in which Amazon agreed to abide by the new law in 2012 and withdraw its initiative from the next statewide ballot.  This does not preclude Amazon from challenging the law in court, as I understand it, or for making technical changes that could still exempt itself from the sales tax requirement.  But at least for now the ballot battle is over, the state of California is not yet enjoying the income from our millions in online Amazon purchases — and I'm not forgetting my own personal nuclear option of swearing off the Amazon habit.

LISTEN: How Two African-American Entrepreneurs Are Determined To Change Diets In The Black Community
On the latest episode of "The Bottom Line" podcast, Naturade's Claude Tellis and Kareem Cook share how their own families' experience with diabetes has spurred them to promote healthy eating options.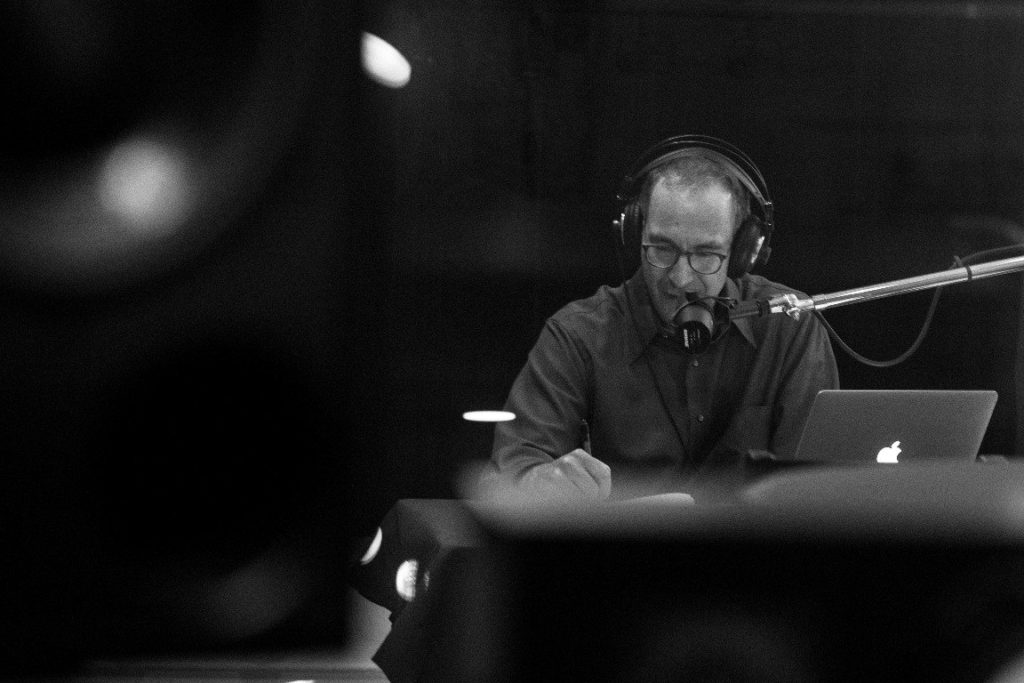 Many entrepreneurs pride themselves on solving some sort of "pain point" for their customers. But as Claude Tellis and Kareem Cook, the co-owners of health-products provider Naturade make clear, some pain points are a lot more serious than others.
"I had an uncle that went into the doctor, wasn't morbidly obese or anything, lived in Louisiana and . . . the family was faced with, 'Do we amputate both of his legs or not?'" Tellis told me on the latest episode of my podcast, The Bottom Line. "He never made it out of the hospital. He died, and he was about 55 years old."
Another uncle, says Tellis, who serves as Naturade's CEO, "was faced with losing a couple toes." Eventually, "they had to take his leg from the knee down."
In the African-American community, dealing with this grim loss of life and limb—often brought on by diabetes and peripheral arterial disease—has become disturbingly routine. "You just kind of grew up with insulin in the refrigerator," says Cook, Naturade's chief marketing officer.
And so Tellis and Cook have set out to combat this crisis by helping underserved populations—especially those in black neighborhoods—eat better. Their vehicle for sparking change is Naturade, which they acquired in 2012 for $8 million.
Although the Orange, Calif., company is nearly a century old, Tellis and Cook have revamped it completely, including introducing a new product that is now their No. 1 seller: VeganSmart, a plant-based meal replacement that is high in protein, low in sugar, and full of vitamins and minerals. Its suggested retail price is $35 for 15 servings.
"What we really wanted," says Tellis, "was something that had Whole Foods quality that could be sold to a Walmart consumer."
To achieve that vision, they've built the brand methodically. Step one, Tellis says, was making sure that vegans bought in, so that "people when they look online will see that there's an authenticity and there's a rigor" to what's being offered.
From there, they handed out VeganSmart at Wanderlust yoga festivals, aiming to attract a hip, upscale crowd. This helped advance a "premium viewpoint of the product," Tellis says.
Finally, there came the last step: bridging into urban America. To catch on there, they've adopted an influencer strategy, tapping rappers like Styles P and Da Brat and professional basketball players to promote VeganSmart. (Grant Hill, soon to be inducted into the NBA Hall of Fame, is an investor in Naturade.)
The result is a profitable company that is now selling into, among other retailers, both Whole Foods and Walmart—just as Tellis and Cook had planned it.
Not that any of this has come easy. The duo, who met as Duke University students in the early 1990s, have played in the health-food space for more than 15 years now.
Their first venture, launched in 2002, was a vending machine company called Healthy Body Products, which supplied nutritious snacks and drinks instead of junk food and soda. The business won contracts with the Los Angeles Unified School District, but it was difficult to scale. So Cook and Tellis ultimately sold the venture—but not before gaining some insight into what it takes to persuade those in the mainstream to eat right.
At one point, they brought in actor Michael Ealy (then fresh off one of the Barbershop films) to talk to the students about the importance of maintaining a good diet. "One of the biggest things we learned in our first business was how to make it cool," Tellis explains.
And, of course, if that doesn't work as a motivator, there's always a second message to fall back on. "Everyone wants to be cool," says Cook. "And no one wants to die."
You can listen to my entire interview with Tellis and Cook here, along with Bridget Huber reporting on Impact America Fund's efforts to help improve low- to moderate-income areas, and Karan Chopra laying out what small rice farmers in West Africa can teach American business leaders.
The Bottom Line is a production of Capital & Main.