After the California Recall, Gov. Newsom Should Reflect on COVID Missteps
The election outcome shouldn't be mistaken by the Newsom administration as an endorsement of the governor's handling of the pandemic.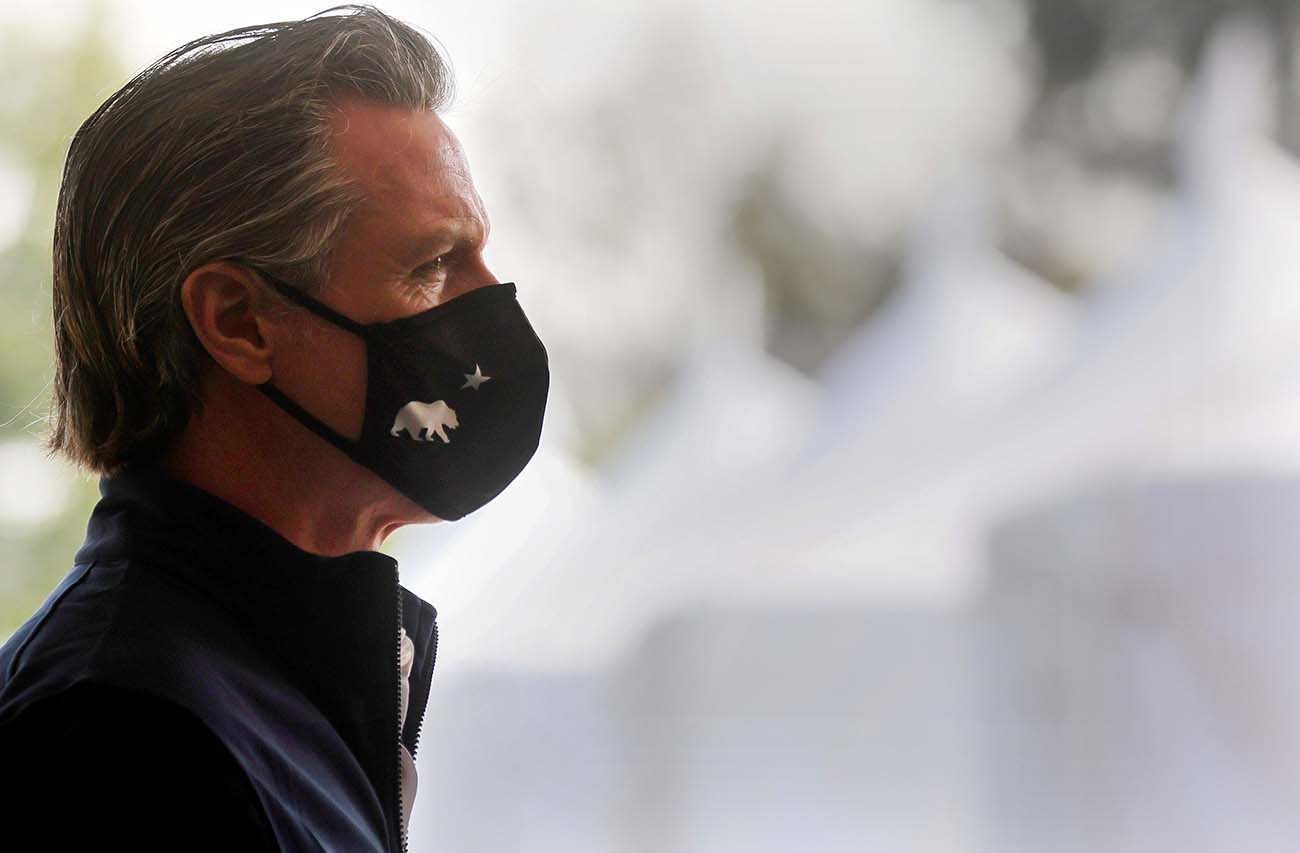 The pandemic's urgency of the moment may have helped to keep California Gov. Gavin Newsom in office. As COVID-19's delta variant ripped through the state in July and August, spiking both caseloads and death rates, potential recall voters were reminded of what was at stake if they jettisoned Newsom and opened the door to a replacement like Larry Elder, the conservative talk-show host who pledged to immediately rescind all state-issued vaccine and mask mandates if he was chosen.
---
---

The most recent polling data reflected that concern and put Newsom in position to defeat the recall effort, whose cost to California taxpayers was finalized at a staggering $276 million. But surviving this political challenge shouldn't be mistaken by the Newsom administration as an endorsement of the governor's overall handling of the pandemic.
In short, it has been an erratic mess.
Some of the confusion was unavoidable. The virus scaled up in California (and across the country) with a speed and virulence that surprised even researchers, well before solid policies could be put in place. COVID's arrival also coincided with the presidency of Donald Trump, who repeatedly tried to downplay its severity, cast doubt on the government's own health experts and tout quack treatments as legitimate. Like governors in other states, Newsom more than once found himself rowing against a tide of misinformation.
But the governor's own indecisiveness, his at times ardent allegiance to political supporters and his lack of personal discipline — the French Laundry event that kick-started a near dormant recall effort — all undermined his ability to better manage a once-a-century health crisis in a state with the fifth largest economy in the world. And even as his administration prepares to move forward, it's critically important that Newsom remember some of the missteps that put him here — if only so that he won't repeat them.
* * *
At the pandemic's outset, Newsom moved aggressively. In mid-March of 2020, following the San Francisco Bay Area's lead, he made California the first state to operate under a stay-at-home order, a bold move that his health advisers said was the action most likely to save lives in the state.
But even some of Newsom's advisers agree that the governor subsequently reopened the state too quickly, and they admit that the rushed reopening was the product of political and business pressure, not the medical science that the governor said had guided the original shutdown. It was only about six weeks after the governor's initial order that certain business restrictions were loosened, and on May 18, 2020, the state completely altered the metrics upon which county health departments had based decisions about business and public gathering, making it far easier for them to move into less restrictive tiers of operation.

---
Newsom's appearance at the exclusive French Laundry restaurant was seen as the governor operating outside his own health rules. It didn't help that the occasion was the birthday of a political lobbyist.
---

That was not to last. In early July, Newsom again reversed course, this time shutting down most indoor gathering places — bars, restaurants, gyms, theaters — as the virus raged once more. But the rapid reopening of several weeks earlier had already done considerable damage. Health experts agree that the move was one reason for the subsequent surge of COVID cases. The July decision led to broad criticism of the governor's mixed messaging at a time when a consistent policy was desperately needed.
Perhaps Newsom's most publicized gaffe was partly a personal one. His appearance, maskless, seated among nearly a dozen people at the exclusive French Laundry restaurant in Napa Valley last November, rekindled a recall drive that to that point had appeared fringy and nearly exhausted. His act was seen as the governor operating outside even his own health rules. It didn't help that the occasion was the birthday of a political lobbyist.
* * *
And politics colored a far more significant event in California: the rollout of the COVID vaccine itself. Faced with the herculean task of equitably distributing available doses across the vast state, Newsom bailed out by handing off the process to an old political ally, the health industry giant Blue Shield of California, which has donated hundreds of thousands of dollars to Newsom and Newsom-related causes.
It was a disaster. Blue Shield almost immediately faced pushback from county health administrators who believed that they, not the massive corporate entity, knew best how to distribute doses in their own areas. In the end, Newsom's administration relented and allowed counties to bypass Blue Shield and deal directly with the state for procurement of the vaccine, and the industry behemoth quietly withdrew from the process this summer.

---
Even the governor's strongest commitments on the COVID front tend to come with results-altering compromise.
---

Even the governor's strongest commitments on the COVID front tend to come with results-altering compromise. Two months ago, the state announced that students at all schools were required to wear masks indoors regardless of their vaccination status. But under heavy pressure from school board members and outraged parents, the California Department of Public Health watered down its own policy within hours, backing off its enforcement mandate and saying that the local districts could decide that part for themselves. Several districts, many in rural areas, immediately announced they wouldn't enforce a mask mandate at all.
While it's impossible to draw a straight line between events because not every district's mask enforcement policy is known, it is a fact that several schools in rural areas have since been forced to close due to high COVID rates, staffing shortages or both. It feels like another opportunity missed, in a year and a half of such misses. As Newsom gets to the other side of the recall process, the governor still faces a formidable foe in the virus. He needs to avoid giving it any further ammunition.
---
Copyright 2021 Capital & Main