AFL-CIO Day Three: Labor Sec'y Perez, Action Sessions
Alt-Labor Action Session
Day Three of the AFL-CIO's quadrennial convention in Los Angeles kicked off yesterday with an address by newly minted U.S. Secretary of Labor Thomas Perez.
The Labor Secretary energized delegates by affirming the Obama administration's support for a strong labor movement, praising the AFL-CIO's efforts on comprehensive immigration reform and by pledging his department's commitment to aggressively enforcing existing workplace laws.
Perez singled out the administration's recently proposed rule to limit exposure to deadly silica dust in the workplace, saying that "it is a false choice to suggest that we can have job creation or job safety, but not both."
He called raising the minimum wage "a moral imperative," but admitted that despite 42 straight months of private sector job growth, job recovery overall remained disappointing, particularly for public-sector workers. "This is the first economic recovery in American history," Perez noted, "in which government jobs haven't come back."
Perez's presence marked the highest-level appearance at this convention by the Obama administration after the President last week canceled his own plans to attend the gathering, citing the need to stay in Washington to drum up support for a possible U.S. military strike against Syria.
But during an afternoon break in the proceedings, what was most on the minds of delegates appeared to be less the President's no-show and more a sense of frustration over the slow pace of the recovery.
Beth Soto, a delegate from New York's Hudson Valley, said it was that frustration which was the most dramatic difference between L.A. and 2009's convention in Pittsburgh.
"2009 was just the start of the economic downturn," Soto pointed out, "so the unions weren't impacted [by] as much job loss as you're seeing now. … Here, they've been living with those layoffs for three years and so they're still hurting.
Much of the vexation, she added, stems from the knowledge that, while the economy is starting to turn around, "we're not seeing enough jobs being [restored], because we're stuck with the administration trying to create jobs but Congress is blocking them."
Concerns over a stubbornly resistant Congress was one of the topics discussed at a Tuesday afternoon seminar-workshop presented by Marissa Brown, the Executive Director of AFL-CIO's Democracy Initiative, and Communication Workers of America President Larry Cohen.
One of the nearly 50 Action Sessions that have been introduced at this year's convention, "This is NOT What Democracy Looks Like!" featured Brown and Cohen drilling attendees on how to counter the influence of corporate money in politics, and on such ongoing Democracy Initiative projects as reforming obstructionist U.S. Senate procedural rules and fighting nationwide voter-suppression efforts by Republicans.
Among those in the audience was Miles Rapoport, President of the progressive think tank Demos, and Derek Cressman, the former Common Cause vice president for state operations and a current candidate for California Secretary of State.
Working from PowerPoint charts, Cohen underscored the correlation between the war on collective bargaining in this country and the virtual flat-lining of real wages in the face of rising productivity in recent decades. Eliminating that gap between wages and productivity, Cohen maintained, would have virtually eliminated the mortgage crisis of 2008.
Cohen condemned the Senate's convoluted interpretation of parliamentary procedure that he said has effectively stymied Obama's efforts to put cabinet-level nominees into harness during congressional recesses prior to Senate "advise and consent" confirmation votes.
Because of such rules, he said, "we know that not a single bill that we care about, even with the Democratic majority, can go on the floor of the U.S. Senate. … We can't change anything."
Cohen credited such realizations for bringing environmental groups like the Sierra Club in as active partners with the Democracy Initiative. Brown added that the initiative's rules-reform coalition was instrumental in pushing the Senate to finally confirm Obama's five nominees to the National Labor Relations Board this past summer.
Much of the excitement over Tuesday's Action Sessions was focused on the alt-labor workshop moderated by Jennifer Angarita, AFL-CIO's National Worker Center Partnership Coordinator.
Called "Alt-Labor: Building Union-Worker Center Partnerships," the session featured a panel of labor activists and worker center veterans that included James Haslam, Director of the Vermont Worker Center, Ben Johnson, President of the AFL-CIO Vermont State Labor Council, Hilary Stern, the Executive Director of the Seattle-based day-labor center Casa Latina and Jeff Johnson, President of the AFL-CIO Washington State Labor Council.
Much of the panel's presentation concerned the group's front-line experiences in overcoming distrust and forming partnerships between unions and nonunion-affiliated low-wage labor groups, such as those that have been organizing at companies like Walmart and which were behind the recent strikes at fast-food chains.
In Vermont, such a partnership between Haslam and Ben Johnson was key to successfully beating back the anti-immigrant Brock-Sears Amendment, which would have excluded that state's undocumented dairy workers from participating in Vermont's Green Mountain health-care system.
In Seattle, Stern reflected that the toughest challenge for Casa Latina was the perception by building trades unions that the worker center was competing for construction jobs.
"They really thought of us as organized scabs," she said. Overcoming that misunderstanding meant teaming with Jeff Johnson, who brought union-local presidents to tour Casa Latina.
"[They saw] that we're really not in the same industry," Stern recalled, "even though we do have people who paint. But they're painting a room for me, or painting for an elderly person in their house. It's not a whole contract. And most of the work is really gardening, moving, housekeeping — those types of jobs."
The session's emphasis on initiating conversations between unions and low-wage workers struck a chord with at least one of the attendees. As the Executive Director of the Brazilian Immigrant Center, a 17-year-old worker center based in Boston, the Brazilian-born Natalicia Tracy said she knows only too well about the tensions between unions and worker centers.
Tracy recently launched a major new domestic worker organizing initiative that she said hopefully will result in a Domestic Worker Bill of Rights for Massachusetts.
She said she found the action session especially useful because, in addition to dealing with the suspicions of Boston locals, she's found herself facing demands by her own community to simply form their own union.
"The workers," she said, "are coming to me and saying, 'Let's create a union.' And I'm, like, 'No. We don't have to reinvent the wheel. We just need to speak with the unions around here — the carpenters union, the painters union — you know, find out how we can build a relationship where you guys can work together."
(Photos: Bill Raden)
Government Shutdown's Silver Lining: A Corporate Hiring Guru Speaks Out
Ending the shutdown won't curtail the hiring opportunities for corporate recruiters, says one expert. It's like divorce: Once you start thinking about leaving, the odds that it will happen go up dramatically.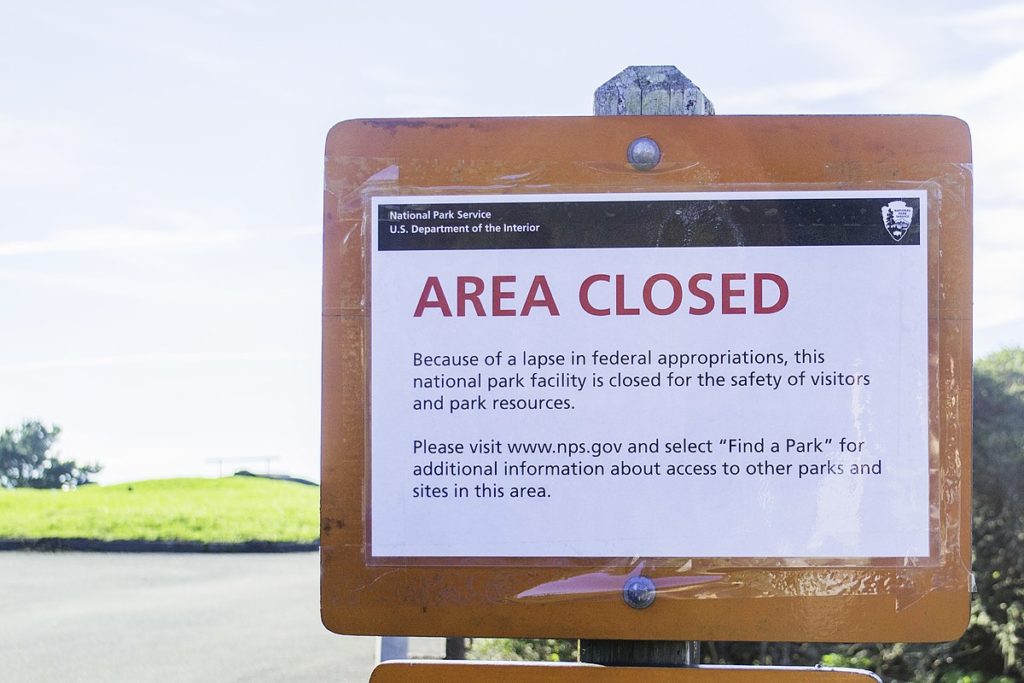 ---
In the new economic climate, even the most mission-driven of federal workers might be forgiven for abandoning the nation's parks, airways and regulatory agencies.
---
When the federal government shut down for 16 days in 2013, corporate hiring guru John Sullivan advised companies on how to raid federal government workplaces for talent.
A blog post he penned at the time caused some to charge him with being unpatriotic, he said recently, while others thanked him for the reminder that federal workers were ripe for the plucking.
This time around, the climate is even better for corporations looking to cull staff from a workforce that is already well-trained and also known for its loyalty, Sullivan tells Capital & Main by phone. He describes the current moment—with hundreds of thousands of federal employees forgoing paychecks and, in many cases, sitting at home — as tantamount to "a sale on Black Friday."
---
Congresswoman:  The shutdown could have a long-term impact on the federal government's ability to attract workers with IT skills.
---
"If you've been screaming for the last two years" about the skills-and-talent shortage, "this week there isn't one," says Sullivan, who heads the human resource management program at San Francisco State University's College of Business.
The partial shutdown, that began on December 22 when President Trump failed to secure funding from Congress for his border wall, has impacted employees at a host of federal agencies, including the departments of Agriculture, Commerce, Homeland Security, Housing and Urban Development, Interior, Justice, State, Transportation and Treasury and the NASA.
What makes this particular shutdown so suitable for raiding federal workplaces? It's not just that employee morale has taken a nosedive, thanks to a president who is at war with many of the agencies he oversees. Nor is it only the fact that Trump threatened to keep the government closed for as long as a year, a notion that "really scares people," says Sullivan.
---
With Amazon's opening new offices in the District of Columbia area, three out of four IT workers in DC say they would consider leaving their current jobs for the tech behemoth.
---
It's also the economic climate. Companies are growing. Unemployment is low. Remote work is increasingly an option. Technical advances have made looking for a job easier than it was in 2013. "You can say 'boo' to your phone and apply for a job," adds Sullivan, delivering his matchmaking pitch with such force that even the most mission-driven of federal workers might be forgiven for abandoning the nation's parks, airways and regulatory agencies.
Congresswoman Robin Kelly (D-IL), the ranking member of the House Subcommittee on Information Technology, worried, in a statement last week, that the shutdown would have a long-term impact on the federal government's ability to attract workers with IT skills. The federal government has generally struggled to attract young tech workers, and Amazon's new offices in the District of Columbia area has three out of four IT workers in DC saying they would consider leaving their current jobs for the tech behemoth.
Tech workers — and upper-salaried talent — are not the only employees coveted by the private sector, says Sullivan. Forest Service employees. Coast Guard workers. Transportation and Safety Administration agents. Any unpaid workers could be lured away, especially in states like California and Texas, where economies are strong, he maintains. An employment agency for California's casinos recently put this shout out on Twitter: "Any @TSA employees looking for new opportunities, PTGaming is hiring!" along with the popular hashtag, #shutdownstories.
The shutdown could also prompt federal employees to throw scruples to the wind and step into the infamous revolving door that leads workers from government jobs to the private sector and back again. When Sullivan was advising companies in 2013, he helped firms hire from agencies that regulated them.
"And by the way," asks Sullivan, persisting with his siren song, "if I was a regulator, [with] President Trump eliminating all those regulations, why am I needed? Why not go to the private sector?"
Sullivan, who says he is an underpaid government worker in his own right, is concerned about the public cost of his and others' efforts to lure away the federal government's top talent. The best employees will leave first, and "literally billions" in training dollars will be lost, he predicts.
But he puts the blame squarely on a public sector that undervalues its workers. Corporations that pilfer federal government workforce for talent offer a kind of public service and corrective by demonstrating the price that must be paid "for degrading public service and unnecessarily frustrating federal employees," he wrote in his 2013 post.
Ending the shutdown won't curtail the hiring opportunities for corporate recruiters, says Sullivan. "It's like divorce. Once you start thinking about [leaving], the odds [that it will happen] go up dramatically."
---
Copyright Capital & Main