Achieving Obama's Economic Goals: Five Steps to Take
President Obama's inspiring inaugural address thrust a challenge upon every American: We must work to build a nation which "thrives when every person can find independence and pride in their work;" an America where "the wages of honest labor liberate families from the brink of hardship."
Confronted by a Republican House and cautious centrist Democrats, the President can only seek progressive economic reform if the 99 Percent organize to demand it.
Fortunately, there's no shortage of ideas around which we can organize. Here are five practical proposals for redirecting the U.S. economy toward justice, crafted by some of our wisest economic experts.
1)      Increase the federal minimum wage to $9.80 per hour, as proposed by Senator Tom Harkin and Rep. George Miller. This one simple step will improve the lives of 29 million workers. Contrary to claims by the fast food chains and other low wage employers, raising the minimum has little effect on consumer prices and no negative effect on job creation.
2)      Restore full employment with a massive public investment program, even if it temporarily increases the deficit. Deterioration of our nation's infrastructure poses one of the greatest threats to our nation's future prosperity. With interest rates low and unemployment high, now is the best time in decades to rebuild the roads, water systems and clean energy infrastructure economic growth requires, argues Andrew Fieldhouse of the Economic Policy Institute. A trillion dollar investment (that's $1,000,000,000,000!) in public works over the next five to seven years would speed the return to full employment. By making our economy more productive, borrowing to fund this pro-worker and pro-business program would also do far more than public service reductions to cut the U.S. deficit in the medium to long term.
3)      Reduce the non-war military budget to the Bush-era level. Believe it or not, routine defense spending (the amount the U.S. military spends on everything but our foreign wars) has actually crept upward in the past six years. Cutting back to the 2007 level would save $500 billion over the next decade. All government spending creates jobs, but spending on human needs creates more jobs than spending on war. Transferring the savings to domestic programs could create up to 800,000 jobs without weakening national defense, says Lawrence J. Korb, who was an Assistant Secretary of Defense under President Reagan. Click here  for Korb's detailed list of the most wasteful parts of military budget.
4)      Invest in high-quality, universal early childhood education. This investment — which would preserve and greatly expand on the proven success of Headstart and other existing education programs — will more than pay for itself, writes University of Massachusetts Economics Arthur MacEwan. "Economic gains are reflected in the higher salaries that the children earn later in life, the greater economic contribution to society that these salaries tend to reflect, and the higher resulting tax payments. There are also impacts that yield fiscal savings for the government: lower incidences of grade retention and special education; elevated high school graduation rates and college-attendance rates; reduced reliance on social support programs; and less engagement with the criminal justice system."
5)      Adopt the common sense tax proposals in Vermont Senator Bernie Sanders' deficit reduction plan including:
Ending all tax breaks for oil, gas and coal companies.
Imposing an emergency surtax on millionaires.
Making Wall Street pay an extra tax on the swaps, derivatives and other speculative investments that crashed our economy.
Canceling tax breaks for companies that move jobs overseas.
Eliminating abusive off-shore tax shelters.
Assessing investors at the same tax rates as wage earners.
(Steve Askin is Research Director for Good Jobs LA, where his post first appeared. The opinions expressed above are his own. Republished with permission.)
Government Shutdown's Silver Lining: A Corporate Hiring Guru Speaks Out
Ending the shutdown won't curtail the hiring opportunities for corporate recruiters, says one expert. It's like divorce: Once you start thinking about leaving, the odds that it will happen go up dramatically.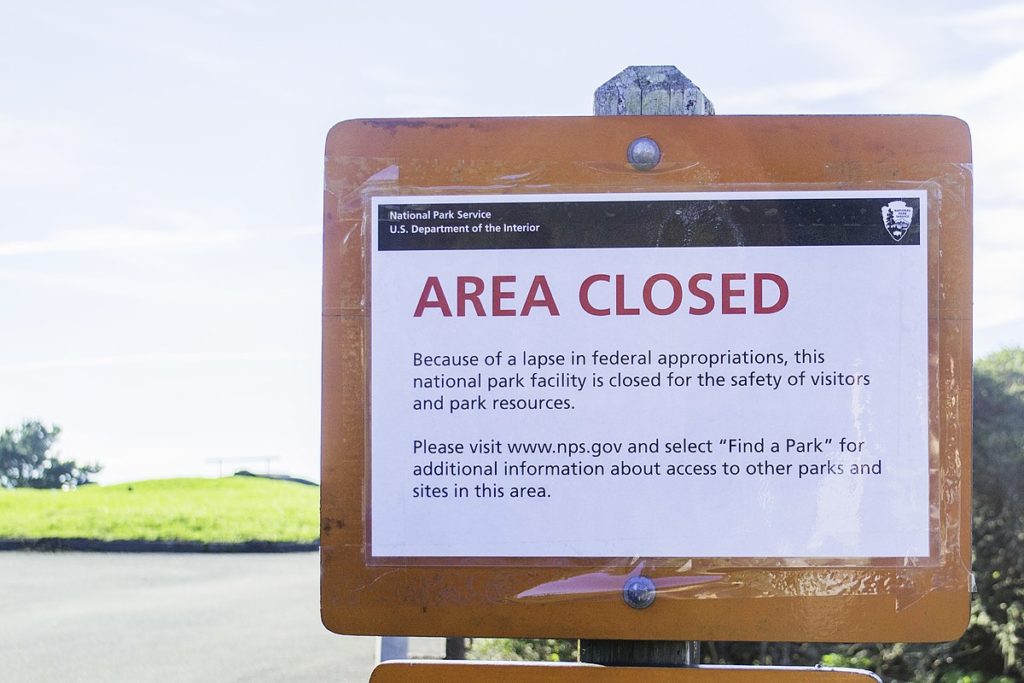 ---
In the new economic climate, even the most mission-driven of federal workers might be forgiven for abandoning the nation's parks, airways and regulatory agencies.
---
When the federal government shut down for 16 days in 2013, corporate hiring guru John Sullivan advised companies on how to raid federal government workplaces for talent.
A blog post he penned at the time caused some to charge him with being unpatriotic, he said recently, while others thanked him for the reminder that federal workers were ripe for the plucking.
This time around, the climate is even better for corporations looking to cull staff from a workforce that is already well-trained and also known for its loyalty, Sullivan tells Capital & Main by phone. He describes the current moment—with hundreds of thousands of federal employees forgoing paychecks and, in many cases, sitting at home — as tantamount to "a sale on Black Friday."
---
Congresswoman:  The shutdown could have a long-term impact on the federal government's ability to attract workers with IT skills.
---
"If you've been screaming for the last two years" about the skills-and-talent shortage, "this week there isn't one," says Sullivan, who heads the human resource management program at San Francisco State University's College of Business.
The partial shutdown, that began on December 22 when President Trump failed to secure funding from Congress for his border wall, has impacted employees at a host of federal agencies, including the departments of Agriculture, Commerce, Homeland Security, Housing and Urban Development, Interior, Justice, State, Transportation and Treasury and the NASA.
What makes this particular shutdown so suitable for raiding federal workplaces? It's not just that employee morale has taken a nosedive, thanks to a president who is at war with many of the agencies he oversees. Nor is it only the fact that Trump threatened to keep the government closed for as long as a year, a notion that "really scares people," says Sullivan.
---
With Amazon's opening new offices in the District of Columbia area, three out of four IT workers in DC say they would consider leaving their current jobs for the tech behemoth.
---
It's also the economic climate. Companies are growing. Unemployment is low. Remote work is increasingly an option. Technical advances have made looking for a job easier than it was in 2013. "You can say 'boo' to your phone and apply for a job," adds Sullivan, delivering his matchmaking pitch with such force that even the most mission-driven of federal workers might be forgiven for abandoning the nation's parks, airways and regulatory agencies.
Congresswoman Robin Kelly (D-IL), the ranking member of the House Subcommittee on Information Technology, worried, in a statement last week, that the shutdown would have a long-term impact on the federal government's ability to attract workers with IT skills. The federal government has generally struggled to attract young tech workers, and Amazon's new offices in the District of Columbia area has three out of four IT workers in DC saying they would consider leaving their current jobs for the tech behemoth.
Tech workers — and upper-salaried talent — are not the only employees coveted by the private sector, says Sullivan. Forest Service employees. Coast Guard workers. Transportation and Safety Administration agents. Any unpaid workers could be lured away, especially in states like California and Texas, where economies are strong, he maintains. An employment agency for California's casinos recently put this shout out on Twitter: "Any @TSA employees looking for new opportunities, PTGaming is hiring!" along with the popular hashtag, #shutdownstories.
The shutdown could also prompt federal employees to throw scruples to the wind and step into the infamous revolving door that leads workers from government jobs to the private sector and back again. When Sullivan was advising companies in 2013, he helped firms hire from agencies that regulated them.
"And by the way," asks Sullivan, persisting with his siren song, "if I was a regulator, [with] President Trump eliminating all those regulations, why am I needed? Why not go to the private sector?"
Sullivan, who says he is an underpaid government worker in his own right, is concerned about the public cost of his and others' efforts to lure away the federal government's top talent. The best employees will leave first, and "literally billions" in training dollars will be lost, he predicts.
But he puts the blame squarely on a public sector that undervalues its workers. Corporations that pilfer federal government workforce for talent offer a kind of public service and corrective by demonstrating the price that must be paid "for degrading public service and unnecessarily frustrating federal employees," he wrote in his 2013 post.
Ending the shutdown won't curtail the hiring opportunities for corporate recruiters, says Sullivan. "It's like divorce. Once you start thinking about [leaving], the odds [that it will happen] go up dramatically."
---
Copyright Capital & Main