A Vote of Confidence: Why We Must Safeguard the Ballot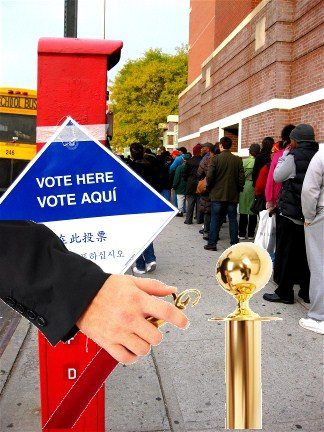 During much of this, my second year of retirement, I have been reading the three volumes of Taylor Branch's history of America during the years of Martin Luther King, Jr. and the struggle for civil rights. Those rights hinged on the capacity of African Americans to vote, which state governments across the Deep South, especially, had precluded through a combination of laws and social conventions, reinforced by white-on-black violence. Here is the author's first paragraph of the preface to his concluding volume in the trilogy:
"Nonviolence is an orphan among democratic ideas. It has nearly vanished from public discourse even though the most basic element of free government – the vote – has no other meaning. Every ballot is a piece of nonviolence, signifying hard-won consent to raise politics above firepower and bloody conquest. Such compacts work more or less securely in different lands. Nations gain strength from vote-based institutions in commerce and civil society, but the whole architecture of representative democracy springs from the handiwork of nonviolence."
I wish I had written that paragraph. First, for its elegance; but second, for its profound insight that democracy – the vote – is the most effective human invention so far that enables a society to govern itself without resorting to violence. Not that we haven't. The Civil War killed more Americans than any in our history, and the way has been pockmarked with violence of one sort or another. But on the whole, we have done better through the ballot than the bullet.
That is why I am so dismayed by the efforts of a dozen states to make it more difficult for people to vote. More than half a dozen, mostly in the South but some along the middle and in the North, have established voter identification laws – requiring people to bring a government-issued photo ID card to the polls with them. Even where the laws have been set aside, as in Ohio, the web page for the state still says you need it — until you get to the bottom of your screen, where it says you don't.
In Florida, former convicts who have served their time and are eligible to vote have received voter cards, then several weeks later, received letters saying, oops, they can't vote after all. Registration activists fear urging these people even to go to the polls, afraid that showing up to vote will be used as an instance to claim fraud, or that people will be arrested on the spot, throwing their lives into confusion and distress. Of course, most of the people caught in this contradiction happen to be African American. Intentional or accidental?
Some people ask, What's the problem with requiring a photo ID? The assumption is that getting one is not difficult or that everyone already has one. Well, no, many people do not have such. People who are in convalescent homes may not, as well as people who do not drive, who do not have bank accounts or who live in hard-to-reach rural areas, just to name a few cases. It is a middle class notion that everyone possesses, or can easily acquire, a photo ID, much less a government-issued one.
Not only do individual states make it difficult for people living in the margins to vote, in California we have made it virtually difficult to vote for local officials because these elections happen in obscure times when people are not thinking about elections. For example, after a year of media pounding about the current national elections, will people look forward to Los Angeles city elections next year? Probably only the masochistic. After I was elected to the City Council in Santa Monica in the early 1980s, one of the first actions we took changed the date of local elections from April in odd years to November in even years – coinciding with national and state schedules. Instantly, the participation in municipal voting jumped from 15 percent to 60 percent.
But that's still not good enough. I would like to see turnout even higher. I would like to offer incentives for people to vote. I would like to declare a national holiday and have voters cast their ballot on successive weekends – as in many other countries. I would like to make voting mandatory. I would even like to see fingers that have been dipped in ink!
Voting is sacred. It has been achieved only by the shedding of blood, but it is the best tool for nonviolent social change and public order. As political activists frequently say to one another, democracy may be deeply flawed, but it is the best government anyone has come up with yet.

Rick Scott Invested in the Same Financial Firms As Florida's Pension System
Co-published by MapLight
For most of his time in office, Florida's governor has shielded his investments from public view. A new disclosure shows Rick Scott and his wife have invested at least $18 million in financial firms managing money for the state's pension system that he oversees.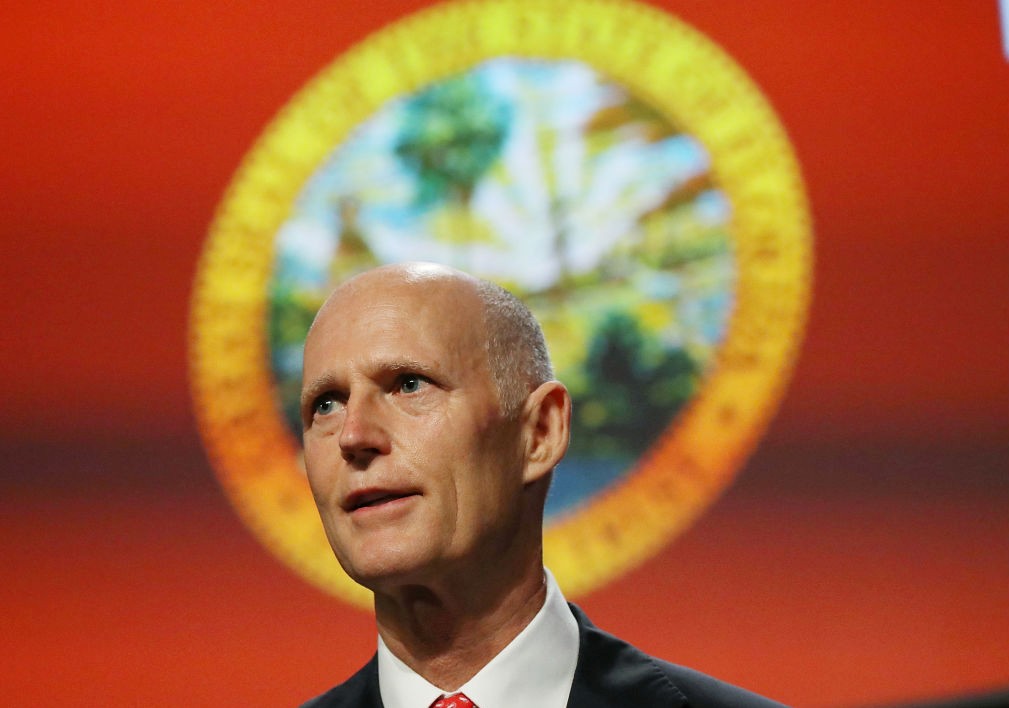 ---
Former SEC Lawyer: "There needs to be an investigation into whether the state is subsidizing Rick Scott's personal returns."
---
Co-published by MapLight
Florida Gov. Rick Scott and his wife have invested at least $18 million in three financial firms managing money for the state's pension system that Scott oversees — a situation that intertwines the governor's personal finances with his responsibility for supervising state employees' retirement savings.
The investments were first divulged in a federal financial disclosure form that Scott filed as part of his U.S. Senate campaign in July. For most of his time in office, Scott has shielded his investments from public view, and only reported their overall value in his blind trust.
The terms of Scott's investments remain undisclosed. The firms' own corporate documents say they can give certain investors special preferences not afforded to other investors — and experts have in recent years argued that hedge funds, private equity firms, and other "alternative investments" are giving such preferences to elite investors. One former Securities and Exchange Commission attorney told MapLight and Capital & Main that Scott must disclose whether he is being given such preferences.
---
Critics have raised questions about how blind the Scott family trusts really are.
---
Florida ethics laws are supposed to prohibit state officials from entering into contractual relationships with companies that do business with their agencies. However, after Scott became governor in 2011, state ethics officials said he and his family members could put their assets into a blind trust to avoid conflicts of interest and still maintain their investments in companies operating in Florida.
Critics have raised questions about how blind the Scott family trusts really are. Scott placed one of his longtime business associates in charge of managing his blind trust. The Tampa Bay Times reported that Scott's blind trust has invested with a private equity firm tied to a high-speed rail project in Florida. The trust also had an indirect interest in a cancer treatment company that received tax breaks from Scott's administration.
---
"The question is whether Rick Scott is being allowed to invest on better terms than the state pension fund."
---
"When Governor Scott was elected, he put all of his assets in a blind trust, which is managed by an independent financial professional who decides what assets are bought, sold or changed," said Scott campaign spokesperson Lauren Schenone. "The rules of the blind trust prevent any specific assets or the value of those assets within the trust from being disclosed to the governor, and those requirements have always been followed."
Scott is one of three state officials who serve as trustees for the Florida State Board of Administration, which manages a $160 billion fund for roughly 400,000 retirees. Scott, Attorney General Pam Bondi, and Chief Financial Officer Jimmy Patronis oversee lucrative state investment deals granted to cash-hungry Wall Street firms.
The three firms that have received $325 million worth of Florida pension investments have allowed the Scott family's blind trusts to simultaneously invest their personal fortunes in these funds. Scott's investments in the funds did not appear in a 2014 disclosure itemizing his holdings. His campaign did not say when the investments were made.
"There are no ethics rules that prohibit or limit a trustee from investing in funds also invested in by the SBA," said SBA spokesperson John Kuczwanski, though he added that trustees are subject to Florida's general code of ethics. Kuczwanski said that the governor has no involvement in specific pension investment decisions.
Don Hinkle, a Democratic lawyer, filed a lawsuit last year alleging that the governor has failed to comply with the state's blind trust and financial disclosure laws. He said he was surprised by the news that Scott had invested in the same firms as the Florida pension system.
"I would think that he would have avoided investments where the state of Florida's money is propping his up," Hinkle told MapLight and Capital & Main.
In 2011, a few months after Scott became governor, the SBA committed $150 million to Highline Capital Partners, a New York-based hedge fund. Scott's financial disclosure shows that his family's trusts have invested at least $4 million in the same Highline fund as the state.
The SBA also committed $100 million in 2015 to a hedge fund managed by Canyon Capital Advisors, a Los Angeles-based firm created by veterans of the notorious investment bank Drexel Burnham Lambert, which was driven into bankruptcy as a result of illegal and unethical trading practices. Scott and his family have invested at least $12 million in Canyon funds, according to his financial disclosure.
Before Scott became governor, the SBA invested $75 million with VSS, a New York-based private equity firm that was launched by a co-founder of Psychology Today. Scott and his wife, Ann, have invested more than $2.2 million in another VSS fund. A spokesperson for VSS said the firm doesn't comment on its investors.
All three firms' SEC filings say they can offer certain investors special fee terms or other benefits not offered to other investors.
"Alternative investment funds have the ability to offer every investor different fees at a different rate of return, so the question is whether Rick Scott is being allowed to invest on better terms than the state pension fund," said former SEC attorney Edward Siedle, whose Florida-based firm conducts forensic investigations of state pension systems.
"If you give one investor an advantage, another investor has to be disadvantaged," Siedle said. "That means there needs to be an investigation into whether the state is actually subsidizing Rick Scott's personal returns and whether the governor enjoys advantages that are harming the retirees."
Schenone, Scott's spokesperson, said that his blind trust has "been upheld multiple times by the State Commission on Ethics and the court system. Governor Scott has also followed the requirements of all state and federal financial filings."
She noted that former Florida Republican Gov. Jeb Bush and Scott's 2010 Democratic opponent Alex Sink had also used blind trusts, although Scott's campaign attacked Sink for hers at the time.
"Blind trusts sound good but can run afoul of state laws requiring public officials to disclose their personal finances," a Scott campaign ad said in 2010. "[But] simply moving large amounts of money into a blind trust does not magically erase the knowledge of what you own."
---
This piece was reported by Andrew Perez of MapLight and David Sirota of Capital & Main, and published in partnership with the Florida Center for Investigative Reporting.