A Sustainable Planet: Roadmaps for Survival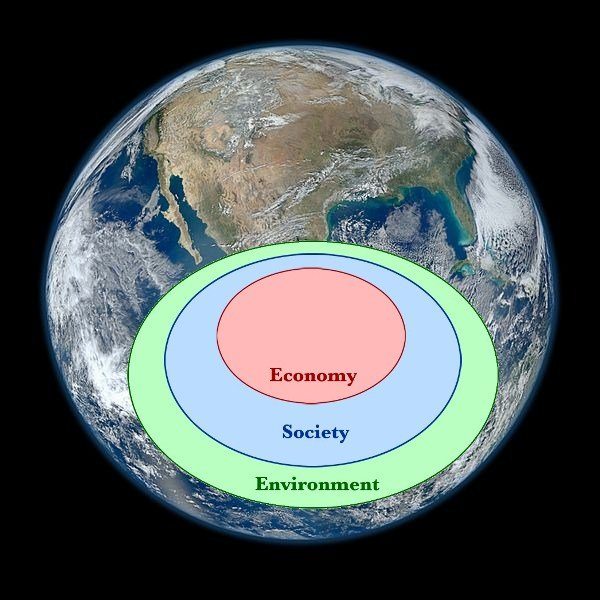 Turning over the calendar makes me think about nature. Partly, because it marks the end of one cycle of our lives and the beginning of another. Partly because at our house we literally take one calendar off the wall, look through its photographs of beautiful places, and replace it with a new one with its own photos of the world's natural beauty that we will uncover one month at a time. The ritual reminds me that the earth is filled with beauty which we humans must sustain because it sustains us.
The problem, of course, is that in our drive for "progress" and "economic growth" we are drawing down too many resources too fast and making messes despoiling not only the earth's beauty but also her capacity to keep us alive. Every day the news carries stories of waste, trash, unhealthy water, shrinking arctic ice and aberrant weather patterns. So can we change our way of doing things so the earth could continue to nurture and support us?
One proposal asks us to look at our world as

bio-regions instead of in terms of the arbitrary state or national lines designed over the past 200 or so years. For example, instead of seeing the Northwest as separate entities such as Oregon, Washington and Idaho, we could look at it as "Cascadia" or the watershed of the Cascade range, which would also include Northern California. Looking at the area from such a geological perspective instead of as a set of geo-political lines would raise different questions, require different responses and involve decision-making by a different ordering of government. Not easy to accomplish, but possible. Regional inter-governmental associations are a beginning.
Sustainable development

is a complementary notion to the above idea. Instead of measuring everything by "economic growth" we could measure human advancement in a different context by shifting the emphasis toward balancing input with output. Let's say I drive my car, with bicycles on the back, to the beach in order to take in a beautiful day and get some exercise – both good New Year activities. I calculate the expenses in terms of direct costs: gasoline in the car, wear and tear, insurance costs and perhaps the price of parking when I get there. Making these calculations, I ignore the indirect costs: my carbon emissions, the cost of building and maintaining the freeways and streets I use, the way those surfaces affect the flow of rainfall and the muck it carries into the bay, among other things.
When companies calculate their profits, they do not include these indirect costs either. The oil companies or the cement plants do not include the collateral impact of their activities as a cost of doing business. Waste and damage to the natural world are not factored into their calculations. Society pays those costs – through higher taxes or illness or the increased gap between the very rich and the rest of us – and the earth carries the load. Sustainable development would re-balance that formula. The costs that companies calculate would carry a different bottom line, but it would reflect the real price of their decisions.
The small Himalayan nation of Bhutan offers another way to think about these problems. Instead of measuring "economic growth," it uses a happiness scale

as a means of determining its national strength. Bhutan measures the general well-being of its population. Economist Herman Daly and theologian John Cobb proposed such a formula for our country two decades ago. In their book

For the Common Good

, they argued its compelling morality while demonstrating its reasonableness and feasibility. Measuring well-being instead of economic growth establishes a different set of criteria for weighing our health as a people and a nation.
Such shifts are critical for human survival on this earth. We cannot continue to think about what we do and continue what we have done – and expect to escape the consequences. As Barbara Kingsolver says in her best-selling novel Flight Behavior, in any conflict between nature and people, people lose. The New Year is a good time to consider some new ways of thinking.
Green New Deal Targets Link Between Trade Policy and Climate Change
Rep. Alexandria Ocasio-Cortez's resolution spotlights stealth connections between free trade deals, offshoring and carbon emissions.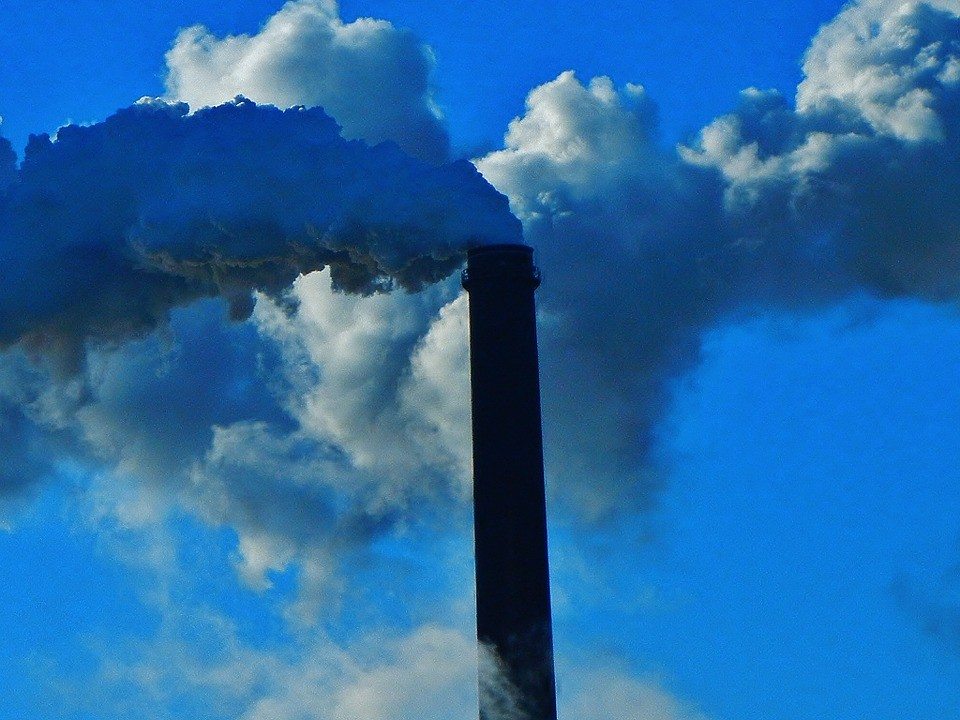 Congressional Democrats on Thursday unveiled landmark Green New Deal legislation outlining proposals to combat climate change — and the measure does not stop at the American border. The resolution calls for new trade laws to halt America's continued export of carbon pollution to countries across the globe.
The link between trade policy and climate change may seem far-fetched, but it is illustrated by the relationship between emissions in different countries. For example: In recent years the United States and Europe had been reducing their own greenhouse gas emissions. That seeming progress has been offset in developing countries such as China, which has seen a significant spike in emissions to the point where it now produces more greenhouse gases than the United States and the European Union combined.
On the surface, these trends might appear to show wealthy nations' proactively decarbonizing their economies, and developing nations failing to do the same. However, China's emissions are not happening in a vacuum: Research suggests they are being fueled by the United States through the trade policies that the Green New Deal resolution targets.
Over the last few decades, under major free trade agreements, corporations have been shifting manufacturing facilities from the United States to developing-world nations like China, where labor and environmental laws are weaker. That shift has not only eliminated millions of American manufacturing jobs, it has also moved carbon emissions to those countries.
The result: The United States and EU had been domestically producing less greenhouse gas emissions, but the picture looks much more grim when considering "consumption-based" emissions — that is, emissions associated with the production of imported goods purchased by a nation's consumers.
"What appears [at first sight] to be the result of structural change in the economy is in reality just a relocation of carbon-intensive production to other regions—or carbon leakage," wrote Dutch researchers in a 2016 report for the Institute for New Economic Thinking (INET).
* * *
Data compiled by researchers at Oxford and the University of Edinburgh show that when consumption-based emissions are considered, the United States and the EU have been fueling carbon emissions through their import-dependent economies.
"If we switched to a consumption-based reporting system," wrote these researchers, "the annual CO2 emissions of many European economies would increase by more than 30 percent and the USA's emissions would increase by seven percent."
While not fully fleshed out, the Green New Deal resolution appears to recognize the link between trade and climate change. The measure, which is sponsored by Rep. Alexandria Ocasio-Cortez (D-NY) and Sen. Ed Markey (MA), calls for "enacting and enforcing trade rules, procurement standards, and border adjustments with strong labor and environmental protections to stop the transfer of jobs and pollution overseas; and to grow domestic manufacturing in the United States."
That demand challenges the existing template of American trade pacts: Up until now, those deals have not included provisions designed to reduce carbon emissions. Indeed, watchdog groups have noted that the term "climate change" was not mentioned in the draft of the proposed Trans Pacific Partnership — a deal that environmentalists said would accelerate greenhouse gas emissions.
The Green New Deal — which is only a non-binding resolution and would not create new programs — asks for a change in that trade model. The idea is to include environmental provisions in trade pacts and to use trade policies to encourage manufacturing facilities to return to the United States, where they would be subjected to more stringent emissions rules as they produce goods for Americans.
That demand is supported by the findings of the INET report, which noted that because of the globalized economy, domestic emissions reductions alone will not be enough to ward off catastrophic climate change.
"It is no great achievement to reduce domestic per capita carbon emissions by outsourcing carbon-intensive activities to other countries and by being a net importer of [greenhouse gases]," they wrote.
---
Copyright Capital & Main