A Sustainable Planet: Roadmaps for Survival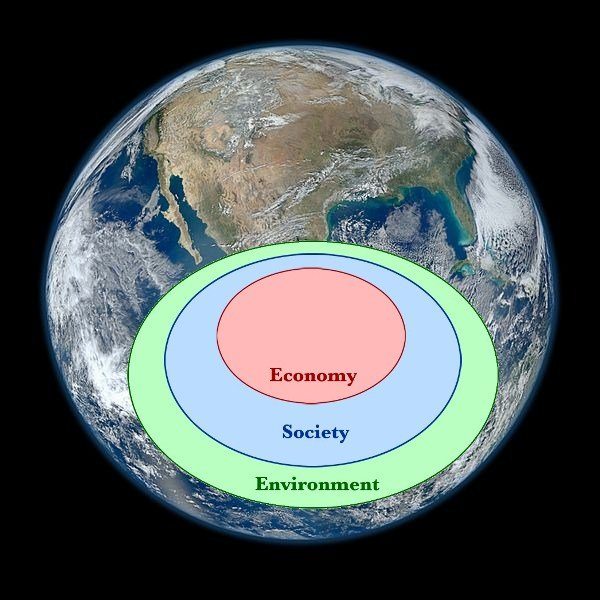 Turning over the calendar makes me think about nature. Partly, because it marks the end of one cycle of our lives and the beginning of another. Partly because at our house we literally take one calendar off the wall, look through its photographs of beautiful places, and replace it with a new one with its own photos of the world's natural beauty that we will uncover one month at a time. The ritual reminds me that the earth is filled with beauty which we humans must sustain because it sustains us.
The problem, of course, is that in our drive for "progress" and "economic growth" we are drawing down too many resources too fast and making messes despoiling not only the earth's beauty but also her capacity to keep us alive. Every day the news carries stories of waste, trash, unhealthy water, shrinking arctic ice and aberrant weather patterns. So can we change our way of doing things so the earth could continue to nurture and support us?
One proposal asks us to look at our world as

bio-regions instead of in terms of the arbitrary state or national lines designed over the past 200 or so years. For example, instead of seeing the Northwest as separate entities such as Oregon, Washington and Idaho, we could look at it as "Cascadia" or the watershed of the Cascade range, which would also include Northern California. Looking at the area from such a geological perspective instead of as a set of geo-political lines would raise different questions, require different responses and involve decision-making by a different ordering of government. Not easy to accomplish, but possible. Regional inter-governmental associations are a beginning.
Sustainable development

is a complementary notion to the above idea. Instead of measuring everything by "economic growth" we could measure human advancement in a different context by shifting the emphasis toward balancing input with output. Let's say I drive my car, with bicycles on the back, to the beach in order to take in a beautiful day and get some exercise – both good New Year activities. I calculate the expenses in terms of direct costs: gasoline in the car, wear and tear, insurance costs and perhaps the price of parking when I get there. Making these calculations, I ignore the indirect costs: my carbon emissions, the cost of building and maintaining the freeways and streets I use, the way those surfaces affect the flow of rainfall and the muck it carries into the bay, among other things.
When companies calculate their profits, they do not include these indirect costs either. The oil companies or the cement plants do not include the collateral impact of their activities as a cost of doing business. Waste and damage to the natural world are not factored into their calculations. Society pays those costs – through higher taxes or illness or the increased gap between the very rich and the rest of us – and the earth carries the load. Sustainable development would re-balance that formula. The costs that companies calculate would carry a different bottom line, but it would reflect the real price of their decisions.
The small Himalayan nation of Bhutan offers another way to think about these problems. Instead of measuring "economic growth," it uses a happiness scale

as a means of determining its national strength. Bhutan measures the general well-being of its population. Economist Herman Daly and theologian John Cobb proposed such a formula for our country two decades ago. In their book

For the Common Good

, they argued its compelling morality while demonstrating its reasonableness and feasibility. Measuring well-being instead of economic growth establishes a different set of criteria for weighing our health as a people and a nation.
Such shifts are critical for human survival on this earth. We cannot continue to think about what we do and continue what we have done – and expect to escape the consequences. As Barbara Kingsolver says in her best-selling novel Flight Behavior, in any conflict between nature and people, people lose. The New Year is a good time to consider some new ways of thinking.

Did Disneyland Try to Sink a Bill Protecting Workers from Lead Poisoning? 
Why would Disneyland, which hosts thousands of kids every day, be part of an effort to defeat a bill that simply requires reporting of blood-lead levels high enough to produce heart disease and serious brain disorders?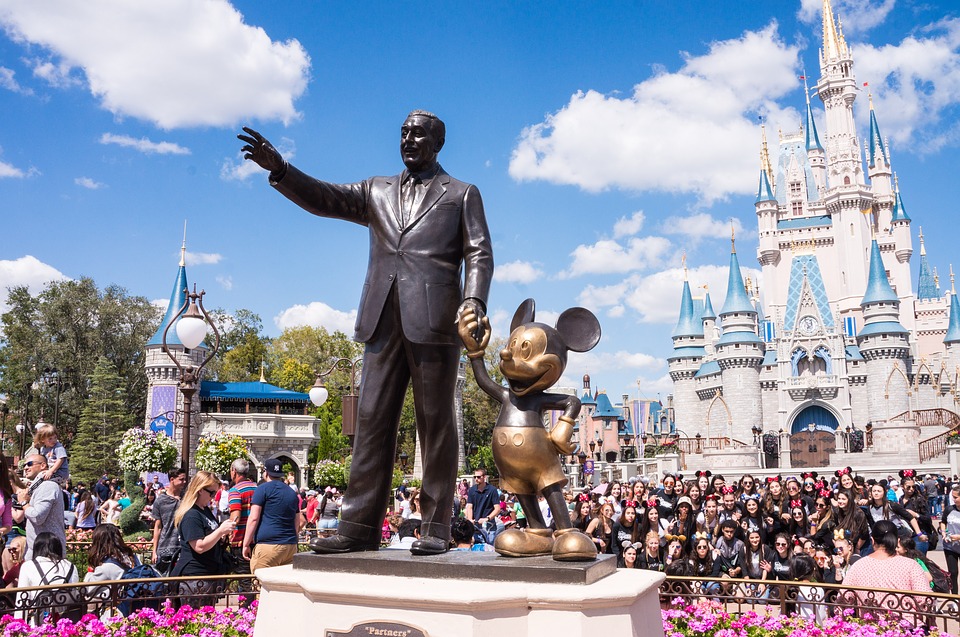 When Assemblyperson Ash Kalra (D-San Jose) learned about Capital & Main and USC's Center for Health Journalism investigation into how hundreds of workers at the former Exide Battery Recycling Plant near downtown Los Angeles became victims of lead poisoning, he created a modest bill to try and ensure it wouldn't happen again.
Among our report's revelations was the fact that the California Department of Public Health was aware of thousands of troubling blood tests revealing high levels of lead, but failed to tell the Division of Occupational Safety and Health (Cal/OSHA) about the problem.
Kalra's bill, Assembly Bill 2963, requires that the Department of Health inform Cal/OSHA when workers have seriously elevated blood levels and Cal/OSHA performs inspections.
The bill has had clear sailing until now, easily passing in the Assembly Labor Committee in March and winning unanimous approval from Democrats on the Appropriations Committee last week. But as the worker-protection measure headed to a crucial floor vote this week, a coalition of industry groups, one of which includes the iconic Disneyland Resort, worked the halls of the Capitol to kill the bill. The lobbying effort nearly prevailed: AB 2963 passed by a single vote Wednesday evening and now faces what is certain to be a battle in the California state Senate.
So why would Disneyland, which hosts thousands of kids every day, be part of an effort to defeat a bill that simply requires reporting of blood-lead levels high enough to produce heart disease and serious brain disorders? A May 29 letter endorsed by 15 industry groups, including the Battery Council International, the California Chamber of Commerce and the California Hotel and Lodging Association (which includes a Disneyland Resort vice president on its board) argues that California's current system to protect employees, depending largely on voluntary compliance, is working just fine.
The letter states: "Perversely, AB 2963 would transform this existing well-functioning public health program into an enforcement program that creates an allegation of a serious violation where none exists in Cal/OSHA law and the workplace may not even be the source of exposure."
The bill will be costly, the opposition letter also says, with an estimated price tag of $267,000 to implement and requiring Cal/OSHA to hire one or two additional inspectors.
"That's a small price to pay" said Bill Allayaud, California Director of Government Affairs for the Environmental Working Group, which is trying to keep moderate Democrats from being swayed by the industry lobby.
"The California Chamber of Commerce and their allies are misrepresenting what the bill does and convincing industries like the hotel industry to lend their name to the fight, even though this bill would have zero impact on hotels," Allayaud said. "The law focuses on workplaces where lead is in heavy use, like firing ranges and battery recycling facilities where workers are actually being impacted by a dangerous neurotoxin.  Besides, I can't imagine [that] parents who visit a resort like Disneyland would want their kids anywhere near lead if found at the levels that would have employees testing at the alarm bell level. Who wouldn't want an OSHA inspection in that case?"
Suzi Brown, vice president of communications at Disneyland Resorts, said that the "California Lodging Association is just one organization that we are involved with. As you can imagine we are involved with many trade organizations." Brown said that Disney vice president Elliot Mills, who sits on the association's board, was not present for the vote to oppose AB 2963. "To somehow link Disney to this in a specific way is not accurate," she added. "And to somehow position this that we are not concerned about worker safety is flawed as well."
At the March California State Assembly Labor and Employment Committee hearing, Kalra introduced his bill by reading a letter from former Exide lead smelter Alvin Richardson (who struggles with lead poisoning symptoms we documented in our investigation) and his wife, LaShawn. "We read a recent investigative story, and it was very hurtful to learn that Cal/OSHA excused the high lead levels that Alvin and the other Exide workers were constantly exposed to," the letter said. "People shouldn't be treated like they are disposable. That's not what America or California is supposed to be about."
Assemblymember Reggie Jones-Sawyer (D-Los Angeles) was moved to vote yes. "My district's right next to the Exide plant, and it's had an impact on my community and my residents," he said. "And if this is something that could have prevented what happened at Exide, we should have been doing this a while ago."
AB 2963 needed Jones-Sawyer's vote again on Wednesday to barely pass it out of the Assembly. Whether the bill makes it to Governor Jerry Brown's desk is dependent on how well the arguments of the California Chamber of Commerce and other industry voices opposing the bill go over in the Senate.
---
Copyright Capital & Main