A Special Earth Day for Los Angeles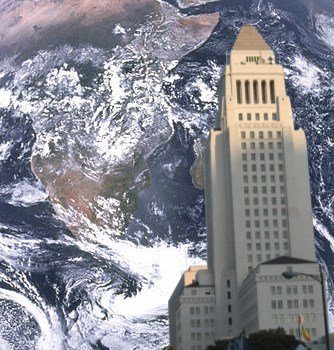 Earth Day is the birthday of the modern environmental movement in the U.S. and across the globe.  Today, on this 44th Earth Day, the City of Los Angeles – the second largest in the nation and a mighty economic engine on the West Coast—celebrates its commitment to environmental protections and sustainability with a model Zero Waste ordinance just signed into law by  Mayor Eric Garcetti. The days when the city sent three to four million tons of trash to landfills every year from apartment and commercial buildings are ending. Now, Los Angeles is set to achieve the highest recycling rates and best standards of environmental protection from the greenhouse gas emissions, air and groundwater pollution, and loss of recyclable material resources associated with our waste management.
Landfilling or burning millions of tons of trash subjects our residents and our environment to a distressing assault. Landfills and poorly regulated facilities disproportionately impact low income communities of color—as these communities are either employed or housed in close proximity, and overexposed to the emissions and traffic caused by constant waves of trash trucks rumbling into their neighborhoods.
Fortunately, one of the most obvious changes, as the policy becomes fully implemented in 2017, will be seen in the fleets of trash hauling trucks—we can expect them to be less damaging to our families' lungs and to street pavement.  Currently, most haulers use their most aged and poorly maintained dirty-fueled trucks to transport trash in L.A. because they are not subject to regional air quality standards. To add insult to injury, they move through a grid of inefficient routes where trucks overlap throughout the city, spewing diesel particulates and leachate into neighborhoods. Each truck burns approximately 8,400 gallons of fuel per year–a dismal three miles to the gallon. The fact that they cause 9,000 times the damage to pavement as an SUV, also spreads the misery of poor gas mileage to other drivers, thanks to the resulting potholes and congestion.
Another environmental gain from the newly adopted exclusive franchise/Zero Waste system will be reductions in greenhouse gases emitted by buried or burned trash, now that we won't be relying much on those outdated waste management practices. According to the City of L.A., a Zero Waste system will help it achieve 23 percent of its goal to reduce carbon dioxide emissions by 18.9 million metric tons by 2030, the equivalent of removing 40 percent of the city's two million passenger vehicles from the road.
Furthermore, failure to divert landfill waste poses a contamination threat to our precious groundwater resources since this waste turns into a toxic chemical and biological soup that can seep far into the ground. It should be welcome news for those working in L.A. that we are safeguarding our local water supply sources, like the San Fernando Valley groundwater basin, from further pollution. Moreover, this new Zero Waste system will require competitive haulers to include an organic waste composting pilot program in their bids, so that this  otherwise rotting resource can be turned into organic and nontoxic soil and fertilizer.
On this very special Earth Day, Los Angeles' Zero Waste system is a dazzling gift to our planet, people and future generations.
(Linda Escalante is the Natural Resources Defense Council's Policy Advocate for its California and Latino Advocacy programs.)

Did Disneyland Try to Sink a Bill Protecting Workers from Lead Poisoning? 
Why would Disneyland, which hosts thousands of kids every day, be part of an effort to defeat a bill that simply requires reporting of blood-lead levels high enough to produce heart disease and serious brain disorders?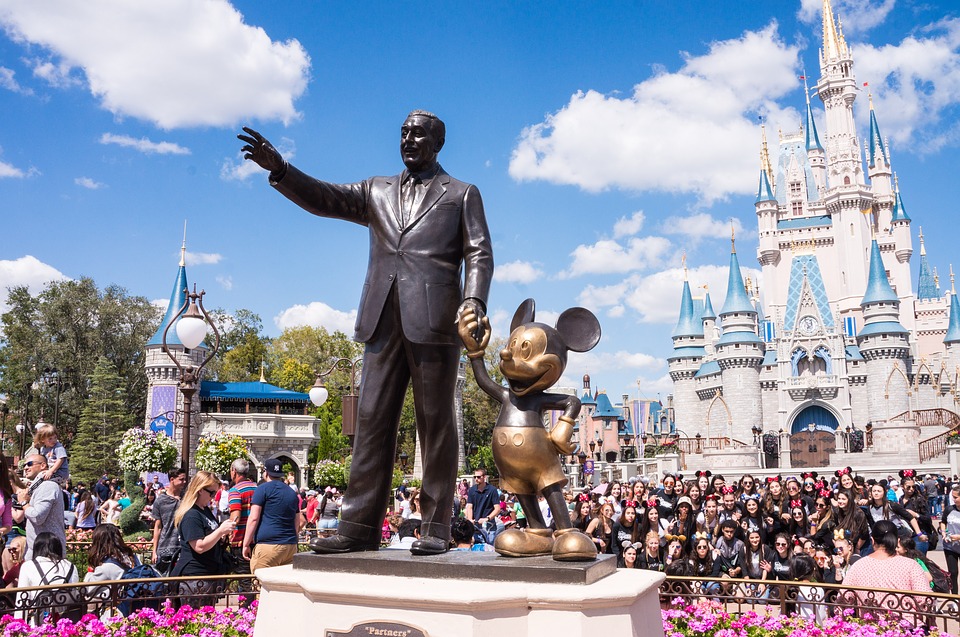 When Assemblyperson Ash Kalra (D-San Jose) learned about Capital & Main and USC's Center for Health Journalism investigation into how hundreds of workers at the former Exide Battery Recycling Plant near downtown Los Angeles became victims of lead poisoning, he created a modest bill to try and ensure it wouldn't happen again.
Among our report's revelations was the fact that the California Department of Public Health was aware of thousands of troubling blood tests revealing high levels of lead, but failed to tell the Division of Occupational Safety and Health (Cal/OSHA) about the problem.
Kalra's bill, Assembly Bill 2963, requires that the Department of Health inform Cal/OSHA when workers have seriously elevated blood levels and Cal/OSHA performs inspections.
The bill has had clear sailing until now, easily passing in the Assembly Labor Committee in March and winning unanimous approval from Democrats on the Appropriations Committee last week. But as the worker-protection measure headed to a crucial floor vote this week, a coalition of industry groups, one of which includes the iconic Disneyland Resort, worked the halls of the Capitol to kill the bill. The lobbying effort nearly prevailed: AB 2963 passed by a single vote Wednesday evening and now faces what is certain to be a battle in the California state Senate.
So why would Disneyland, which hosts thousands of kids every day, be part of an effort to defeat a bill that simply requires reporting of blood-lead levels high enough to produce heart disease and serious brain disorders? A May 29 letter endorsed by 15 industry groups, including the Battery Council International, the California Chamber of Commerce and the California Hotel and Lodging Association (which includes a Disneyland Resort vice president on its board) argues that California's current system to protect employees, depending largely on voluntary compliance, is working just fine.
The letter states: "Perversely, AB 2963 would transform this existing well-functioning public health program into an enforcement program that creates an allegation of a serious violation where none exists in Cal/OSHA law and the workplace may not even be the source of exposure."
The bill will be costly, the opposition letter also says, with an estimated price tag of $267,000 to implement and requiring Cal/OSHA to hire one or two additional inspectors.
"That's a small price to pay" said Bill Allayaud, California Director of Government Affairs for the Environmental Working Group, which is trying to keep moderate Democrats from being swayed by the industry lobby.
"The California Chamber of Commerce and their allies are misrepresenting what the bill does and convincing industries like the hotel industry to lend their name to the fight, even though this bill would have zero impact on hotels," Allayaud said. "The law focuses on workplaces where lead is in heavy use, like firing ranges and battery recycling facilities where workers are actually being impacted by a dangerous neurotoxin.  Besides, I can't imagine [that] parents who visit a resort like Disneyland would want their kids anywhere near lead if found at the levels that would have employees testing at the alarm bell level. Who wouldn't want an OSHA inspection in that case?"
Suzi Brown, vice president of communications at Disneyland Resorts, said that the "California Lodging Association is just one organization that we are involved with. As you can imagine we are involved with many trade organizations." Brown said that Disney vice president Elliot Mills, who sits on the association's board, was not present for the vote to oppose AB 2963. "To somehow link Disney to this in a specific way is not accurate," she added. "And to somehow position this that we are not concerned about worker safety is flawed as well."
At the March California State Assembly Labor and Employment Committee hearing, Kalra introduced his bill by reading a letter from former Exide lead smelter Alvin Richardson (who struggles with lead poisoning symptoms we documented in our investigation) and his wife, LaShawn. "We read a recent investigative story, and it was very hurtful to learn that Cal/OSHA excused the high lead levels that Alvin and the other Exide workers were constantly exposed to," the letter said. "People shouldn't be treated like they are disposable. That's not what America or California is supposed to be about."
Assemblymember Reggie Jones-Sawyer (D-Los Angeles) was moved to vote yes. "My district's right next to the Exide plant, and it's had an impact on my community and my residents," he said. "And if this is something that could have prevented what happened at Exide, we should have been doing this a while ago."
AB 2963 needed Jones-Sawyer's vote again on Wednesday to barely pass it out of the Assembly. Whether the bill makes it to Governor Jerry Brown's desk is dependent on how well the arguments of the California Chamber of Commerce and other industry voices opposing the bill go over in the Senate.
---
Copyright Capital & Main