'Tis the season of miracles. There's only enough oil to light the lamp for a couple of days, but it stays lit for eight. A peasant's vision upsets a bishop, especially when the peasant returns with roses. Darkness grows until the earth shifts and the light returns. A child born in a stable turns out to be a presence of God. A festival celebrates the principles that make the miracle of human community. A star moves across the sky guiding astrologers on a quest.
These ancient tales and festivals, developed around the miracles of light and life, create the season's themes of hope and love and peace. There are unsung miracles as well — happening in our own time that you will never read about in the papers or see on the nightly news. These stories tell about people without power claiming their strength and about the lowest-wage workers achieving victories. They are obscure, but huge.
One comes from the tobacco farms of North Carolina, where workers are imported from Mexico to harvest this crop of death. Not only is tobacco dangerous for smokers and those around them, it is life-threatening for the workers who pick it. A worker cutting tobacco all day might as well smoke 36 cigarettes every day. The pesticides used on tobacco plants poison workers right through their skin. The workers live in squalid labor camps. The drinking water is polluted. For five years the Farm Labor Organizing Committee (FLOC) has been fighting for these itinerant workers – and for the first time, the big manufacturers have met with worker committees and promised stockholders to remedy these conditions. A miracle.
Another one comes from the tomato fields of Florida. There the Coalition of Immokalee Workers has been reminding some of the biggest brands in the country that paying just a penny more a pound for tomatoes would provide farm laborers with a decent wage. After workers took this message across the country to Trader Joe's headquarters in Monrovia, California, this company signed an agreement to pay that extra cent penny. Then Chipotle Mexican Grill agreed. So now a bunch of big companies are on board, and farm workers who were nobodies are now somebodies.
Closer to home, tomato growers in Stockton and Firebaugh, in the San Joaquin Valley, just signed contracts with the United Farm Workers after the workers voted overwhelmingly for a union. These field workers will not only receive better wages, they will participate in a pension plan and have a grievance procedure, seniority rules and job security. These elections and a contract signed this fall by San Joaquin Tomato Growers Inc. offers 1,000 families a better life.
Another miracle coming from the fields involves a pilot project called the Equitable Food Initiative, which is a coalition of farm worker advocates, growers, consumer groups and environmentalists. Farm workers are now learning negotiating skills, conflict-resolution methods, communication tools and team-building abilities. These tools will enhance the abilities of the farm workers themselves to insure health standards, enforce contracts and solve problems in the workplace, on-site.
Fifty years ago Cesar Chavez and Delores Huerta founded the United Farm Workers Organizing Committee without any money, no foundation support, no unions backing them, no newspaper headlines, no support network. Not even backing from churches. They worked among the most ignored of the working poor who lived in obscure towns far out of sight of most Americans.
Half a century later comes the tipping point. Even some low-cost fast food companies are beginning to realize that, by charging consumers just pennies more for their meals, farm workers can get a living wage. In fact, their own employees can get a living wage. So the struggle moves from the fields to the market shelves to the fast food chains and back to the fields. The circle completes itself. Who could have guessed? What we don't expect to happen but struggle for, anyway — those are miracles.
When they started their efforts, organizers working in the fields just had hope. They followed some distant star. They had a mission and they kept focused on it. They held out for the principles that make us a human community. They saw a vision beyond what anyone else could see. They kept saying, "Si Se Puede – Yes, We Can." And we can.
Government Shutdown's Silver Lining: A Corporate Hiring Guru Speaks Out
Co-published by Fast Company
Ending the shutdown won't curtail the hiring opportunities for corporate recruiters, says one expert. It's like divorce: Once you start thinking about leaving, the odds that it will happen go up dramatically.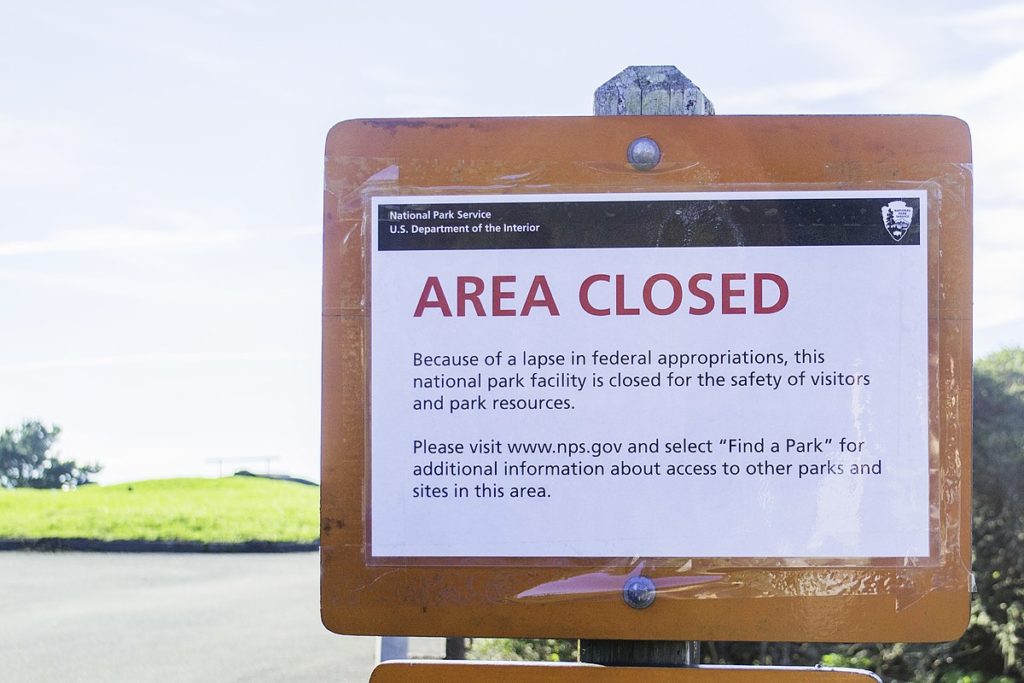 ---
In the new economic climate, even the most mission-driven of federal workers might be forgiven for abandoning the nation's parks, airways and regulatory agencies.
---
Co-published by Fast Company
When the federal government shut down for 16 days in 2013, corporate hiring guru John Sullivan advised companies on how to raid federal government workplaces for talent.
A blog post he penned at the time caused some to charge him with being unpatriotic, he said recently, while others thanked him for the reminder that federal workers were ripe for the plucking.
This time around, the climate is even better for corporations looking to cull staff from a workforce that is already well-trained and also known for its loyalty, Sullivan tells Capital & Main by phone. He describes the current moment—with hundreds of thousands of federal employees forgoing paychecks and, in many cases, sitting at home — as tantamount to "a sale on Black Friday."
---
Congresswoman:  The shutdown could have a long-term impact on the federal government's ability to attract workers with IT skills.
---
"If you've been screaming for the last two years" about the skills-and-talent shortage, "this week there isn't one," says Sullivan, who heads the human resource management program at San Francisco State University's College of Business.
The partial shutdown, that began on December 22 when President Trump failed to secure funding from Congress for his border wall, has impacted employees at a host of federal agencies, including the departments of Agriculture, Commerce, Homeland Security, Housing and Urban Development, Interior, Justice, State, Transportation and Treasury and the NASA.
What makes this particular shutdown so suitable for raiding federal workplaces? It's not just that employee morale has taken a nosedive, thanks to a president who is at war with many of the agencies he oversees. Nor is it only the fact that Trump threatened to keep the government closed for as long as a year, a notion that "really scares people," says Sullivan.
---
With Amazon's opening new offices in the District of Columbia area, three out of four IT workers in DC say they would consider leaving their current jobs for the tech behemoth.
---
It's also the economic climate. Companies are growing. Unemployment is low. Remote work is increasingly an option. Technical advances have made looking for a job easier than it was in 2013. "You can say 'boo' to your phone and apply for a job," adds Sullivan, delivering his matchmaking pitch with such force that even the most mission-driven of federal workers might be forgiven for abandoning the nation's parks, airways and regulatory agencies.
Congresswoman Robin Kelly (D-IL), the ranking member of the House Subcommittee on Information Technology, worried, in a statement last week, that the shutdown would have a long-term impact on the federal government's ability to attract workers with IT skills. The federal government has generally struggled to attract young tech workers, and Amazon's new offices in the District of Columbia area has three out of four IT workers in DC saying they would consider leaving their current jobs for the tech behemoth.
Tech workers — and upper-salaried talent — are not the only employees coveted by the private sector, says Sullivan. Forest Service employees. Coast Guard workers. Transportation and Safety Administration agents. Any unpaid workers could be lured away, especially in states like California and Texas, where economies are strong, he maintains. An employment agency for California's casinos recently put this shout out on Twitter: "Any @TSA employees looking for new opportunities, PTGaming is hiring!" along with the popular hashtag, #shutdownstories.
The shutdown could also prompt federal employees to throw scruples to the wind and step into the infamous revolving door that leads workers from government jobs to the private sector and back again. When Sullivan was advising companies in 2013, he helped firms hire from agencies that regulated them.
"And by the way," asks Sullivan, persisting with his siren song, "if I was a regulator, [with] President Trump eliminating all those regulations, why am I needed? Why not go to the private sector?"
Sullivan, who says he is an underpaid government worker in his own right, is concerned about the public cost of his and others' efforts to lure away the federal government's top talent. The best employees will leave first, and "literally billions" in training dollars will be lost, he predicts.
But he puts the blame squarely on a public sector that undervalues its workers. Corporations that pilfer federal government workforce for talent offer a kind of public service and corrective by demonstrating the price that must be paid "for degrading public service and unnecessarily frustrating federal employees," he wrote in his 2013 post.
Ending the shutdown won't curtail the hiring opportunities for corporate recruiters, says Sullivan. "It's like divorce. Once you start thinking about [leaving], the odds [that it will happen] go up dramatically."
---
Copyright Capital & Main