A Plan to Keep America First
(Note: Phaedra Ellis-Lamkins' post first appeared yesterday on Green for All.)
America is not used to playing catch-up, not since World War II. We've built a massive, unparalleled economy through an always-evolving blend of entrepreneurship, public and private investment, and innovation.
We still lead the rest of the world, but we've slowed. Stumbled. Meanwhile our competitors are picking up speed – particularly in key sectors that promise long-term growth.
President Obama is presenting his [third] State of the Union address tonight, at the outset of a year that will culminate with a fiercely contested battle for his position. It may be the President's last opportunity to establish the agenda that America needs in order to be competitive over the long term – while putting people to work immediately.
It is a moment for boldness – a time at which the President can outline a plan of action that shifts America's focus to the future, a time during which America can regain its speed.
Our organization, Green For All, is committed to building a green economy robust enough to lift everyone out of poverty. The need for this has rarely been greater; low income communities and communities of color are seeing rates of unemployment exponentially higher than the rest of the country. Nearly one-in-five African-American men are unemployed – this alarming trend has barely budged for several years. It's a crisis, but an addressable one.
One way to put people back to work now is to seize the obvious opportunity in front of us. Shifts in energy production and consumption, in resource use and re-use, provide massive economic opportunities. And so, we respectfully submit to the President the following course of action – it provides the best short and long-term strategy to maintain American economic leadership.
1. Recognize long-term growth opportunities
Bringing a small company or industry to scale yields many more jobs – and profits – than making a huge company a little bigger. Silicon Valley funders don't invest in IBM, they look for the next IBM.
America should do the same. The political firestorm around the Keystone pipeline, a project that would have yielded several hundred short-term jobs was manufactured by Big Oil and their political allies – it has been amazing to watch. For much less potential environmental damage, we could put thousands to work in industries that are conditioned on the long-term.
Consider the cost of producing energy from renewable sources will soon drop below the cost of producing energy from fossil fuels. In part, that's because the renewable sector is predicated on innovation while fossil fuels are predicated on extraction. Extraction will necessarily yield cost increases as it becomes harder; innovation on the other hand will continue to yield price drops. Investing in Keystone is simply an attempt to keep the costs of extraction artificially low and prop up an industry from another era.
There is similar opportunity in systems that reduce pollution from the old fossil fuel economy. The EPA's new rules aimed at reducing mercury and other particulate pollution from power plants will lead to investments that will create companies and jobs while saving lives, lowering asthma rates and saving billions of dollars in healthcare costs annually.
We can't remain where we are through sheer momentum. We need new strategies in new sectors – and we need to invest in them.
2. Make direct entrepreneurial investments in green technology
Put flatly, opponents of government investment are wrong.
Attacking Solyndra has proven to be smart politics for those who hope to see the President lose in November, but it has no connection to smart economics.
The Department of Energy has seen a remarkably high earnings-to-loss ratio in the investments it has made, including Solyndra. American entrepreneurship necessitates winners and losers. Investment is the bet that your gains will offset your losses. In that regard, the DOE has been a very shrewd investor.
We know, too, that other countries invest at a much deeper and robust rate than the United States. One of Solyndra's challenges was that Chinese government investment in solar has made it difficult for American firms to compete on cost. Meanwhile, Germany recently determined that it was giving too much to renewable firms – so much so that they have passed the United States as the second-biggest supplier of solar panels. We're nowhere near being able to make a similar decision.
In 2009, Green For All released a report in partnership with the Political Economy Research Institute that showed investments in green technology yields more jobs per million dollars than an investment in fossil fuel technology. That's precisely the sort of return on investment that the government should want to see. We need to double down our investments in green technology – it is our country's fastest growing sector for a reason. We should embrace this.
3. Make direct investments in infrastructure – with an eye toward the future
Late last year, we released another report highlighting how infrastructure investments can put Americans back to work now, Water Works. By investing in upgrades to our nation's water system, we can put nearly 1.9 million people to work and generate $250 billion for the economy.
The President has repeatedly indicated a willingness to make similar infrastructural investments. So what's the delay? Let's push forward on building the infrastructure we'll want to see in the year 2100. That means cleaner water infrastructure, revamped energy plants, and greener transit systems.
Again – the investment in innovative companies is important, but that should not be our only plan. We also must commit to building the infrastructure we can expect America to need in a century's time. Our country and our economic future is depending on infrastructure built half a century ago or more – that will not work.
4. Use the full power of the executive branch
Of course, the President doesn't control the purse strings, and it seems unlikely that those who do will work with him any time soon.
But President Obama has proven adept at exercising executive authority to make progress. It's vital that the private sector work with him to figure out other creative ways in which that can happen.
What could this look like? It could mean relaxed restrictions on how allocated money can be spent. It could mean using the bully pulpit to direct private investment. It could mean expanding the ways in which the military makes internal investments.
There's no finish line in international economics. There's no time for the hare to take a nap. First place is always contested and being the leader in any given sector bears real benefit to the population: more jobs, more GDP. We still enjoy the benefits of having been the country that developed the technology and information systems underlying the Internet. Now, we need to commit to a plan that will keep America first.
The plan above will take political courage – and a vast amount of political support. But it is demonstrably the case that it offers an immediate and long term boost to American economic prospects, a boost that we can no longer put off simply so that entrenched, enriched interests continue to profit, while the rest of us suffer.
Let the President and your member of Congress know that you support this plan. Click here to take action.
Phaedra Ellis-Lamkins is the chief executive officer of Green For All,  one of the country's leading advocates for a clean-energy economy.

Diablo in the Details: Who Will Shoulder the Costs of a Nuclear Power Plant Shutdown?
Built atop an earthquake fault on an idyllic California sea cliff, the Diablo Canyon nuclear plant has hardly gone a day in its history without stirring controversy.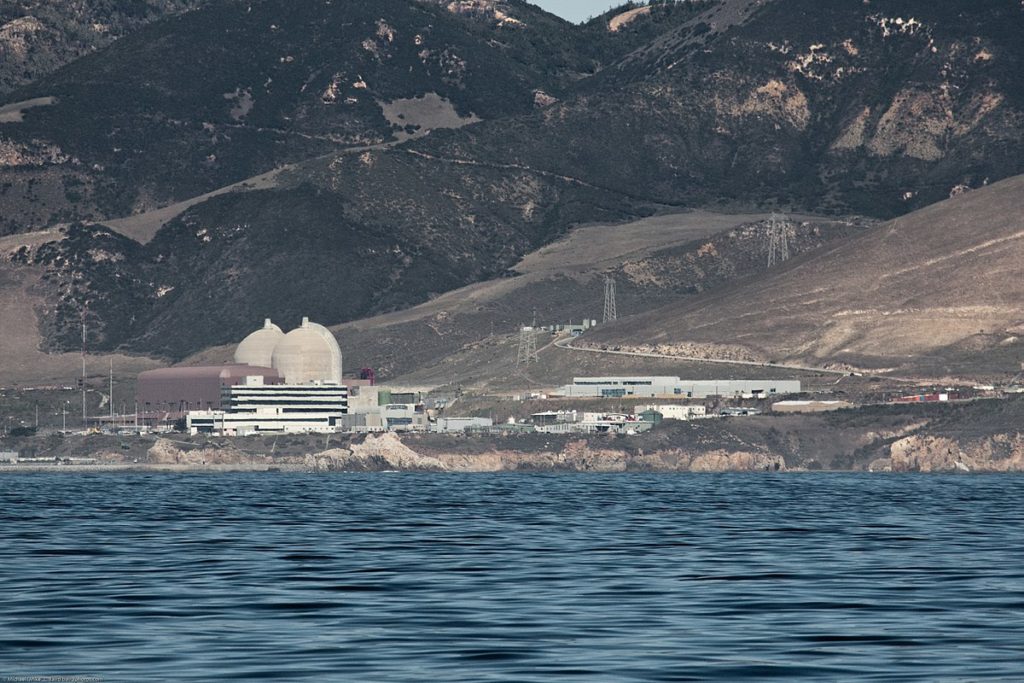 The agreement was lauded as historic. Environmental groups, labor and the state's largest electrical utility had come together in the summer of 2016 and crafted a joint proposal to shutter California's last nuclear power plant. For the enviros, who had opposed the plant since the San Francisco-based utility Pacific Gas & Electric first proposed it more than a half century ago, there would be the promise of clean energy to replace the plant's annual 18,000 gigawatt-hours of electricity, supplying three million homes — 20 percent of PG&E's service area — with energy free of greenhouse gases. For labor, represented by the International Brotherhood of Electrical Workers Local 1245, there would be ample funds to retain skilled workers, and retrain the ones losing their jobs.
There was even $85 million in "community impact mitigation" funds for the local community to offset lost property taxes and other costs to the local economy.
With this agreement the utility would finally secure the California Public Utilities Commission's approval to unplug and dismantle Diablo Canyon's two units when their federal licenses expire in 2024 and 2025.
The approval to unplug, at least, was granted. An administrative law judge with the utilities commission responded to the joint proposal with a proposed decision, authorizing the utility to take the Diablo Canyon facility off the grid six years from now. But the revised proposal denied PG&E the $1.76 billion it had requested for the suite of benefits in the joint proposal. Instead, it authorized the utility to recover from its customers exactly $241.2 million for costs associated with the plant's retirement. It shifted the responsibility for community impacts to the legislature, and punted the issue of replacement power to the utility. And it cut what was a proposed $363.4 million to retain and retrain workers by more than a third.
On January 11, the commissioners adopted a final decision that made only modest changes to the proposed decision as written by the administrative law judge.
Peter Miller, western energy project director with the Natural Resources Defense Council, says his organization was disappointed with the cuts. "We'd struck a great deal with the labor union on Diablo Canyon," he says. Retiring a nuclear plant is, in terms of economic consequences, the same as powering down a coal plant. Avila Beach, where the plant sits, is a company town, organized around a "big, old power plant that doesn't fit the modern grid," Miller says. "Instead of just turning the key and abandoning the plant, the town and the workers, we wanted to find a more collaborative way to retire the plant and jumpstart the replacement process."
The joint proposal had also been crafted to avoid what happened at the San Onofre plant in 2013, when cracks in a new steam generator's tubing caused the plant to shut down suddenly and permanently. All but 400 of the plant's 2,200 or so workers lost their jobs, and Southern California Edison, the plant's major owner, replaced much of the nuclear plant's emissions-free generation with polluting natural gas.
On March 16, State Sen. Bill Monning (D-Carmel) and Assemblymember Jordan Cunningham (R-San Luis Obispo) announced SB 1090, a bill that would require the commission to restore certain elements of the joint proposal, including the full funding for workers. The law also stipulates that clean energy must replace what the nuclear plant produced. Monning's bill will also allow PG&E to bill customers for the proposal's original $85 million to soften the blow to the community when the plant shuts down.
"San Luis Obispo County agreed to house the Diablo Canyon Nuclear Power Plant, which provides power to more than three million people and benefits Californians despite the negative repercussions," Monning said in a statement. "The County and its residents deserve to be compensated for the impacts they will incur when the plant shuts down."
But do they? Matthew Freedman, a staff attorney with The Utility Reform Network (TURN), warns that it's not PG&E shareholders paying the costs of the plant's retirement. The utility will recover the costs in customers' bills. He worries that what he calls Monning's "end run" around the utilities commission's decision could set an expensive precedent for any community with a power plant nearing the end of its natural life.
"We're sensitive to the fact that communities have been reliant on Diablo Canyon for employment and revenue," he says. But there was never any expectation that the plant was going to operate beyond the end of its current license. The costs of an aging nuclear plant, combined with competition from natural gas, rooftop solar and rapid gains in energy efficiency, mean that the electricity once touted as "too cheap to meter" will soon be too costly to produce. "That's been known for decades," Freedman says.
If SB 1090 passes, "it will embolden every community where a power plant is closing to have their representative run a bill in the legislature to get a chunk of money on everyone else's dime," Freedman says. He notes that the Orange County communities around San Onofre didn't get a payout when that plant shutdown. "Perhaps," Freedman says, "this will give them ideas."
Built near an earthquake fault on an idyllic California sea cliff, the Diablo Canyon nuclear plant has hardly gone a day in its history without stirring controversy. Pacific Gas & Electric announced plans to build it in 1963, but more than 20 years passed before it went into service, thanks in part to organized opposition to the plant during a time when people in the U.S. had ecology on the brain. Mothers for Peace, founded in 1969 to protest U.S. involvement in the Vietnam War, shifted its energies in 1973 full time to stopping the construction of Diablo Canyon; a group called the Abalone Alliance formed in 1977 specifically to oppose the plant. Their members pored over legal and technical documents, dragged PG&E through lawsuits, and when that didn't work, chained themselves to fences to stop machinery. Jackson Browne was arrested for his part in the protests in 1981; Jerry Brown, California's governor then as now, vowed to do everything in his power to shut the project down.
Plant opponents were not without cause. In 1971, oil company surveyors had discovered an offshore fault sufficiently long to produce a 7.5 magnitude earthquake less than three-and-a-half miles from the site of the two reactors under construction. As Diablo Canyon had only been designed to withstand a magnitude 6.75 quake, PG&E was forced to redesign the plant to a higher seismic standard. As late as 1981, under pressure from activists, the Nuclear Regulatory Commission was suspending PG&E's license to test and operate the plant until it could pass several seismic tests. The delays were expensive. When Diablo Canyon's first reactor finally went online in 1985, PG&E customers were on the hook for $5.8 billion in construction costs, roughly $5.2 billion more than the original 1968 estimate.
Pacific Gas & Electric has been recovering those costs, along with any other capital expenditures, via its customers' bills since the start of the plant's life. Matthew Freedman doesn't think the utility should be able to tack more on at the end. "PG&E loves to provide money collected from ratepayers and act like they're engaging in a charitable endeavor like a good corporate citizen," he says. "But there's nothing in [Monning and Cunningham's bill] that assigns any responsibility to the utility."
With or without support for workers and local residents, however, no new fuel rods will be loaded into Diablo Canyon's reactors after 2025. The steam generators will power down, and electricity production will cease. The plant will stand for a time, as San Onofre does, a relic of a bygone era, as workers begin the multi-billion-dollar process of relocating spent fuel from pools to heavy steel casks, decontaminating the plant's radioactive innards and removing its crapped-out equipment. And for the first time since 1957, when the ill-fated Santa Susana Sodium Reactor began operations near Moorpark, California, California's grid will be free of nuclear power.
---
Copyright Capital & Main