A Plan to Keep America First
(Note: Phaedra Ellis-Lamkins' post first appeared yesterday on Green for All.)
America is not used to playing catch-up, not since World War II. We've built a massive, unparalleled economy through an always-evolving blend of entrepreneurship, public and private investment, and innovation.
We still lead the rest of the world, but we've slowed. Stumbled. Meanwhile our competitors are picking up speed – particularly in key sectors that promise long-term growth.
President Obama is presenting his [third] State of the Union address tonight, at the outset of a year that will culminate with a fiercely contested battle for his position. It may be the President's last opportunity to establish the agenda that America needs in order to be competitive over the long term – while putting people to work immediately.
It is a moment for boldness – a time at which the President can outline a plan of action that shifts America's focus to the future, a time during which America can regain its speed.
Our organization, Green For All, is committed to building a green economy robust enough to lift everyone out of poverty. The need for this has rarely been greater; low income communities and communities of color are seeing rates of unemployment exponentially higher than the rest of the country. Nearly one-in-five African-American men are unemployed – this alarming trend has barely budged for several years. It's a crisis, but an addressable one.
One way to put people back to work now is to seize the obvious opportunity in front of us. Shifts in energy production and consumption, in resource use and re-use, provide massive economic opportunities. And so, we respectfully submit to the President the following course of action – it provides the best short and long-term strategy to maintain American economic leadership.
1. Recognize long-term growth opportunities
Bringing a small company or industry to scale yields many more jobs – and profits – than making a huge company a little bigger. Silicon Valley funders don't invest in IBM, they look for the next IBM.
America should do the same. The political firestorm around the Keystone pipeline, a project that would have yielded several hundred short-term jobs was manufactured by Big Oil and their political allies – it has been amazing to watch. For much less potential environmental damage, we could put thousands to work in industries that are conditioned on the long-term.
Consider the cost of producing energy from renewable sources will soon drop below the cost of producing energy from fossil fuels. In part, that's because the renewable sector is predicated on innovation while fossil fuels are predicated on extraction. Extraction will necessarily yield cost increases as it becomes harder; innovation on the other hand will continue to yield price drops. Investing in Keystone is simply an attempt to keep the costs of extraction artificially low and prop up an industry from another era.
There is similar opportunity in systems that reduce pollution from the old fossil fuel economy. The EPA's new rules aimed at reducing mercury and other particulate pollution from power plants will lead to investments that will create companies and jobs while saving lives, lowering asthma rates and saving billions of dollars in healthcare costs annually.
We can't remain where we are through sheer momentum. We need new strategies in new sectors – and we need to invest in them.
2. Make direct entrepreneurial investments in green technology
Put flatly, opponents of government investment are wrong.
Attacking Solyndra has proven to be smart politics for those who hope to see the President lose in November, but it has no connection to smart economics.
The Department of Energy has seen a remarkably high earnings-to-loss ratio in the investments it has made, including Solyndra. American entrepreneurship necessitates winners and losers. Investment is the bet that your gains will offset your losses. In that regard, the DOE has been a very shrewd investor.
We know, too, that other countries invest at a much deeper and robust rate than the United States. One of Solyndra's challenges was that Chinese government investment in solar has made it difficult for American firms to compete on cost. Meanwhile, Germany recently determined that it was giving too much to renewable firms – so much so that they have passed the United States as the second-biggest supplier of solar panels. We're nowhere near being able to make a similar decision.
In 2009, Green For All released a report in partnership with the Political Economy Research Institute that showed investments in green technology yields more jobs per million dollars than an investment in fossil fuel technology. That's precisely the sort of return on investment that the government should want to see. We need to double down our investments in green technology – it is our country's fastest growing sector for a reason. We should embrace this.
3. Make direct investments in infrastructure – with an eye toward the future
Late last year, we released another report highlighting how infrastructure investments can put Americans back to work now, Water Works. By investing in upgrades to our nation's water system, we can put nearly 1.9 million people to work and generate $250 billion for the economy.
The President has repeatedly indicated a willingness to make similar infrastructural investments. So what's the delay? Let's push forward on building the infrastructure we'll want to see in the year 2100. That means cleaner water infrastructure, revamped energy plants, and greener transit systems.
Again – the investment in innovative companies is important, but that should not be our only plan. We also must commit to building the infrastructure we can expect America to need in a century's time. Our country and our economic future is depending on infrastructure built half a century ago or more – that will not work.
4. Use the full power of the executive branch
Of course, the President doesn't control the purse strings, and it seems unlikely that those who do will work with him any time soon.
But President Obama has proven adept at exercising executive authority to make progress. It's vital that the private sector work with him to figure out other creative ways in which that can happen.
What could this look like? It could mean relaxed restrictions on how allocated money can be spent. It could mean using the bully pulpit to direct private investment. It could mean expanding the ways in which the military makes internal investments.
There's no finish line in international economics. There's no time for the hare to take a nap. First place is always contested and being the leader in any given sector bears real benefit to the population: more jobs, more GDP. We still enjoy the benefits of having been the country that developed the technology and information systems underlying the Internet. Now, we need to commit to a plan that will keep America first.
The plan above will take political courage – and a vast amount of political support. But it is demonstrably the case that it offers an immediate and long term boost to American economic prospects, a boost that we can no longer put off simply so that entrenched, enriched interests continue to profit, while the rest of us suffer.
Let the President and your member of Congress know that you support this plan. Click here to take action.
Phaedra Ellis-Lamkins is the chief executive officer of Green For All,  one of the country's leading advocates for a clean-energy economy.

Did Disneyland Try to Sink a Bill Protecting Workers from Lead Poisoning? 
Why would Disneyland, which hosts thousands of kids every day, be part of an effort to defeat a bill that simply requires reporting of blood-lead levels high enough to produce heart disease and serious brain disorders?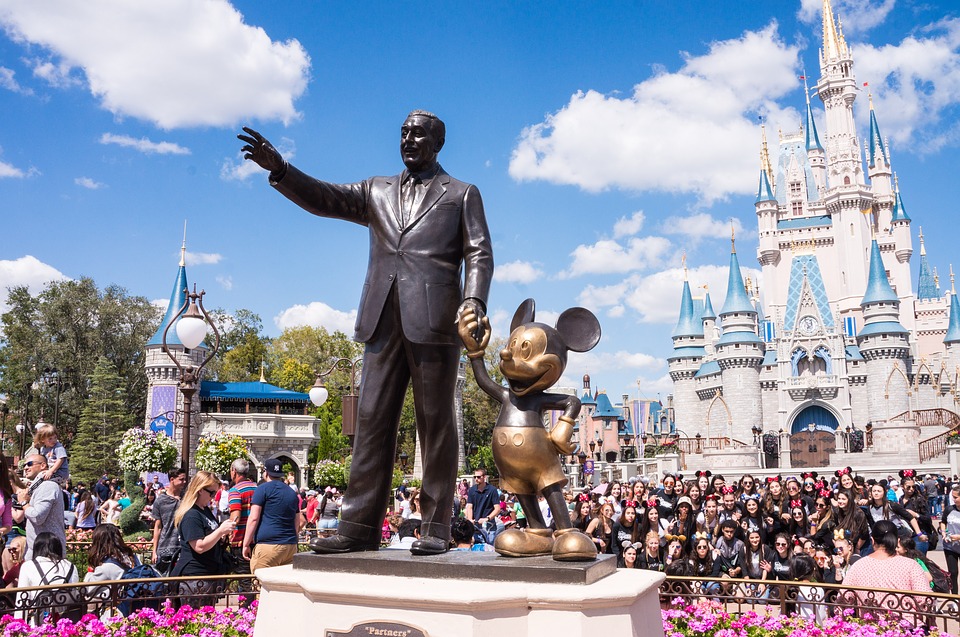 When Assemblyperson Ash Kalra (D-San Jose) learned about Capital & Main and USC's Center for Health Journalism investigation into how hundreds of workers at the former Exide Battery Recycling Plant near downtown Los Angeles became victims of lead poisoning, he created a modest bill to try and ensure it wouldn't happen again.
Among our report's revelations was the fact that the California Department of Public Health was aware of thousands of troubling blood tests revealing high levels of lead, but failed to tell the Division of Occupational Safety and Health (Cal/OSHA) about the problem.
Kalra's bill, Assembly Bill 2963, requires that the Department of Health inform Cal/OSHA when workers have seriously elevated blood levels and Cal/OSHA performs inspections.
The bill has had clear sailing until now, easily passing in the Assembly Labor Committee in March and winning unanimous approval from Democrats on the Appropriations Committee last week. But as the worker-protection measure headed to a crucial floor vote this week, a coalition of industry groups, one of which includes the iconic Disneyland Resort, worked the halls of the Capitol to kill the bill. The lobbying effort nearly prevailed: AB 2963 passed by a single vote Wednesday evening and now faces what is certain to be a battle in the California state Senate.
So why would Disneyland, which hosts thousands of kids every day, be part of an effort to defeat a bill that simply requires reporting of blood-lead levels high enough to produce heart disease and serious brain disorders? A May 29 letter endorsed by 15 industry groups, including the Battery Council International, the California Chamber of Commerce and the California Hotel and Lodging Association (which includes a Disneyland Resort vice president on its board) argues that California's current system to protect employees, depending largely on voluntary compliance, is working just fine.
The letter states: "Perversely, AB 2963 would transform this existing well-functioning public health program into an enforcement program that creates an allegation of a serious violation where none exists in Cal/OSHA law and the workplace may not even be the source of exposure."
The bill will be costly, the opposition letter also says, with an estimated price tag of $267,000 to implement and requiring Cal/OSHA to hire one or two additional inspectors.
"That's a small price to pay" said Bill Allayaud, California Director of Government Affairs for the Environmental Working Group, which is trying to keep moderate Democrats from being swayed by the industry lobby.
"The California Chamber of Commerce and their allies are misrepresenting what the bill does and convincing industries like the hotel industry to lend their name to the fight, even though this bill would have zero impact on hotels," Allayaud said. "The law focuses on workplaces where lead is in heavy use, like firing ranges and battery recycling facilities where workers are actually being impacted by a dangerous neurotoxin.  Besides, I can't imagine [that] parents who visit a resort like Disneyland would want their kids anywhere near lead if found at the levels that would have employees testing at the alarm bell level. Who wouldn't want an OSHA inspection in that case?"
Suzi Brown, vice president of communications at Disneyland Resorts, said that the "California Lodging Association is just one organization that we are involved with. As you can imagine we are involved with many trade organizations." Brown said that Disney vice president Elliot Mills, who sits on the association's board, was not present for the vote to oppose AB 2963. "To somehow link Disney to this in a specific way is not accurate," she added. "And to somehow position this that we are not concerned about worker safety is flawed as well."
At the March California State Assembly Labor and Employment Committee hearing, Kalra introduced his bill by reading a letter from former Exide lead smelter Alvin Richardson (who struggles with lead poisoning symptoms we documented in our investigation) and his wife, LaShawn. "We read a recent investigative story, and it was very hurtful to learn that Cal/OSHA excused the high lead levels that Alvin and the other Exide workers were constantly exposed to," the letter said. "People shouldn't be treated like they are disposable. That's not what America or California is supposed to be about."
Assemblymember Reggie Jones-Sawyer (D-Los Angeles) was moved to vote yes. "My district's right next to the Exide plant, and it's had an impact on my community and my residents," he said. "And if this is something that could have prevented what happened at Exide, we should have been doing this a while ago."
AB 2963 needed Jones-Sawyer's vote again on Wednesday to barely pass it out of the Assembly. Whether the bill makes it to Governor Jerry Brown's desk is dependent on how well the arguments of the California Chamber of Commerce and other industry voices opposing the bill go over in the Senate.
---
Copyright Capital & Main