A Good News-Bad News Transportation Law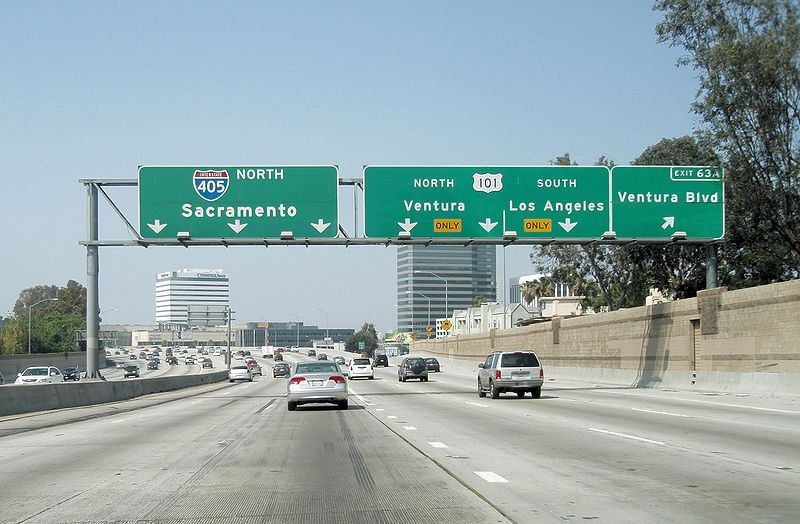 Wikimedia
Los Angeles was granted its anticipated funding for America Fast Forward, a project aiming to expedite construction of more extensive and functional public transportation systems. The project's approval is a victory for both the people of Los Angeles and Mayor Villaraigosa, who has been supporting it for years.
America Fast Forward is a provision of a larger transportation bill approved by Congress in late June and signed into law by President Obama last week. The $100 billion package, which received rare bipartisan support, will reduce harmful emissions, fund the construction of mass transit projects in multiple cities and create thousands of jobs throughout the country.
That's the good news. On the downside, the law — which hardly resembles earlier versions of the legislation — cuts funding for a number of important programs and puts off critical decisions by only providing monies through 2014.
L.A.'s program would initially be funded by the Transportation Infrastructure Finance and Innovation Act (TIFIA), a program dedicated to granting transportation projects flexible, low-interest loans. In the next two years the loan would supply the Los Angeles County Metropolitan Transportation Authority (Metro) with $350 million for construction. Federal loans could ultimately exceed $3.3 billion for future projects.
Metro plans to repay the loan using earnings from Measure R which, passed in 2008, imposed an additional countywide half-cent sales tax for 30 years. The Metro board voted last month to recommend that a proposal be placed on the ballot  to extend the tax through 2069 in order to pay for the construction of 12 new transit lines in only 10 years.
Despite the transportation package's gains, other forms of transportation suffer. Though 83 percent of Americans and 1,300 mayors would like to see support for "active transportation" (including programs that facilitate walking and biking) maintained or increased, the bill cuts funds for these programs and puts the extra money toward highway expansion. Active transportation, touted for its zero-emission benefits, is quickly gaining popularity, particularly with young people. Funding cuts will make it less safe and less accessible.
Nevertheless, the transportation package will "stretch federal dollars further than they have been stretched before," as a joint House-Senate report states. Given the poor state of our roads and transit, local cities can only stretch funding so far. Now, with greater federal support, Los Angeles and other cities can move forward with transportation projects critical to their futures.
Green New Deal Targets Link Between Trade Policy and Climate Change
Rep. Alexandria Ocasio-Cortez's resolution spotlights stealth connections between free trade deals, offshoring and carbon emissions.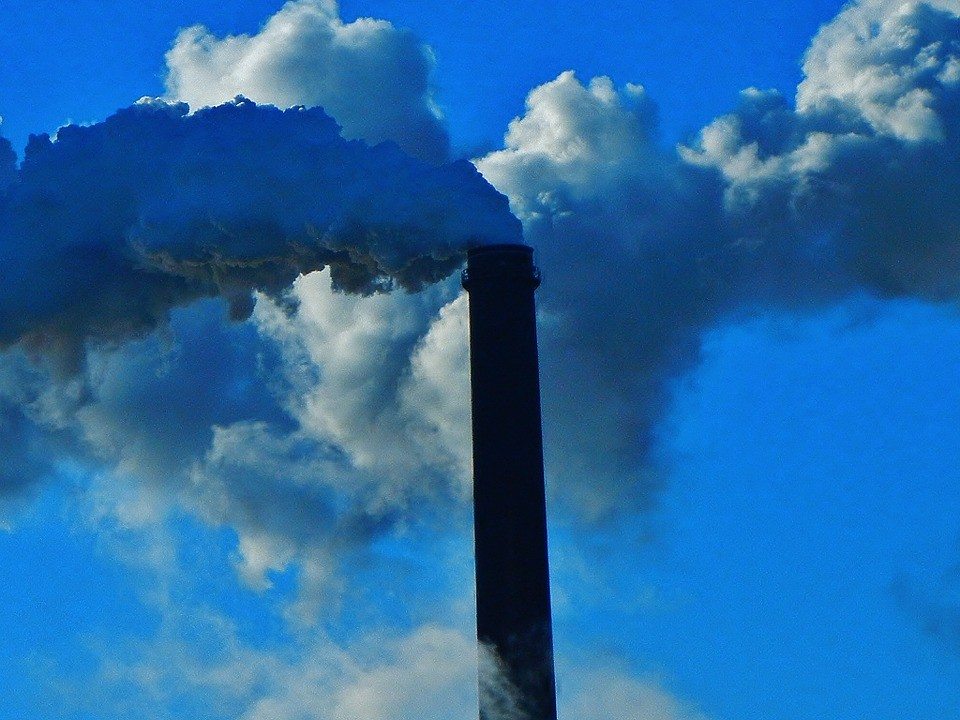 Congressional Democrats on Thursday unveiled landmark Green New Deal legislation outlining proposals to combat climate change — and the measure does not stop at the American border. The resolution calls for new trade laws to halt America's continued export of carbon pollution to countries across the globe.
The link between trade policy and climate change may seem far-fetched, but it is illustrated by the relationship between emissions in different countries. For example: In recent years the United States and Europe had been reducing their own greenhouse gas emissions. That seeming progress has been offset in developing countries such as China, which has seen a significant spike in emissions to the point where it now produces more greenhouse gases than the United States and the European Union combined.
On the surface, these trends might appear to show wealthy nations' proactively decarbonizing their economies, and developing nations failing to do the same. However, China's emissions are not happening in a vacuum: Research suggests they are being fueled by the United States through the trade policies that the Green New Deal resolution targets.
Over the last few decades, under major free trade agreements, corporations have been shifting manufacturing facilities from the United States to developing-world nations like China, where labor and environmental laws are weaker. That shift has not only eliminated millions of American manufacturing jobs, it has also moved carbon emissions to those countries.
The result: The United States and EU had been domestically producing less greenhouse gas emissions, but the picture looks much more grim when considering "consumption-based" emissions — that is, emissions associated with the production of imported goods purchased by a nation's consumers.
"What appears [at first sight] to be the result of structural change in the economy is in reality just a relocation of carbon-intensive production to other regions—or carbon leakage," wrote Dutch researchers in a 2016 report for the Institute for New Economic Thinking (INET).
* * *
Data compiled by researchers at Oxford and the University of Edinburgh show that when consumption-based emissions are considered, the United States and the EU have been fueling carbon emissions through their import-dependent economies.
"If we switched to a consumption-based reporting system," wrote these researchers, "the annual CO2 emissions of many European economies would increase by more than 30 percent and the USA's emissions would increase by seven percent."
While not fully fleshed out, the Green New Deal resolution appears to recognize the link between trade and climate change. The measure, which is sponsored by Rep. Alexandria Ocasio-Cortez (D-NY) and Sen. Ed Markey (MA), calls for "enacting and enforcing trade rules, procurement standards, and border adjustments with strong labor and environmental protections to stop the transfer of jobs and pollution overseas; and to grow domestic manufacturing in the United States."
That demand challenges the existing template of American trade pacts: Up until now, those deals have not included provisions designed to reduce carbon emissions. Indeed, watchdog groups have noted that the term "climate change" was not mentioned in the draft of the proposed Trans Pacific Partnership — a deal that environmentalists said would accelerate greenhouse gas emissions.
The Green New Deal — which is only a non-binding resolution and would not create new programs — asks for a change in that trade model. The idea is to include environmental provisions in trade pacts and to use trade policies to encourage manufacturing facilities to return to the United States, where they would be subjected to more stringent emissions rules as they produce goods for Americans.
That demand is supported by the findings of the INET report, which noted that because of the globalized economy, domestic emissions reductions alone will not be enough to ward off catastrophic climate change.
"It is no great achievement to reduce domestic per capita carbon emissions by outsourcing carbon-intensive activities to other countries and by being a net importer of [greenhouse gases]," they wrote.
---
Copyright Capital & Main