A Good News-Bad News Transportation Law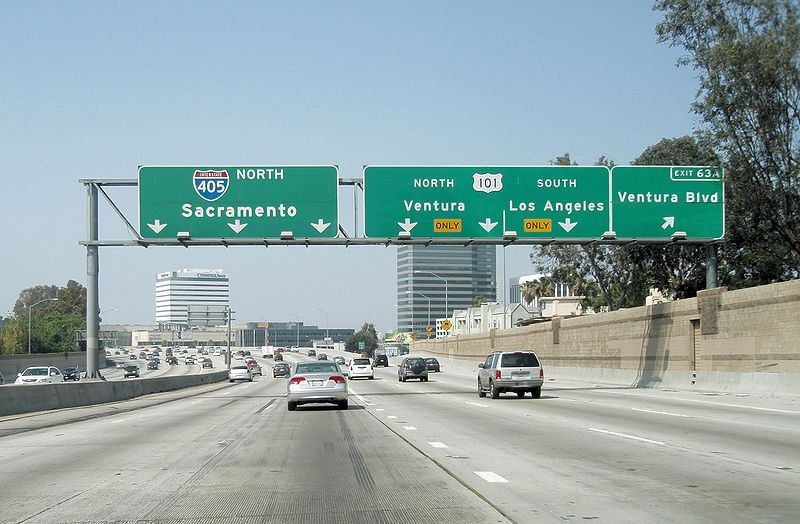 Wikimedia
Los Angeles was granted its anticipated funding for America Fast Forward, a project aiming to expedite construction of more extensive and functional public transportation systems. The project's approval is a victory for both the people of Los Angeles and Mayor Villaraigosa, who has been supporting it for years.
America Fast Forward is a provision of a larger transportation bill approved by Congress in late June and signed into law by President Obama last week. The $100 billion package, which received rare bipartisan support, will reduce harmful emissions, fund the construction of mass transit projects in multiple cities and create thousands of jobs throughout the country.
That's the good news. On the downside, the law — which hardly resembles earlier versions of the legislation — cuts funding for a number of important programs and puts off critical decisions by only providing monies through 2014.
L.A.'s program would initially be funded by the Transportation Infrastructure Finance and Innovation Act (TIFIA), a program dedicated to granting transportation projects flexible, low-interest loans. In the next two years the loan would supply the Los Angeles County Metropolitan Transportation Authority (Metro) with $350 million for construction. Federal loans could ultimately exceed $3.3 billion for future projects.
Metro plans to repay the loan using earnings from Measure R which, passed in 2008, imposed an additional countywide half-cent sales tax for 30 years. The Metro board voted last month to recommend that a proposal be placed on the ballot  to extend the tax through 2069 in order to pay for the construction of 12 new transit lines in only 10 years.
Despite the transportation package's gains, other forms of transportation suffer. Though 83 percent of Americans and 1,300 mayors would like to see support for "active transportation" (including programs that facilitate walking and biking) maintained or increased, the bill cuts funds for these programs and puts the extra money toward highway expansion. Active transportation, touted for its zero-emission benefits, is quickly gaining popularity, particularly with young people. Funding cuts will make it less safe and less accessible.
Nevertheless, the transportation package will "stretch federal dollars further than they have been stretched before," as a joint House-Senate report states. Given the poor state of our roads and transit, local cities can only stretch funding so far. Now, with greater federal support, Los Angeles and other cities can move forward with transportation projects critical to their futures.