A Demand Economy: What's Needed for Growth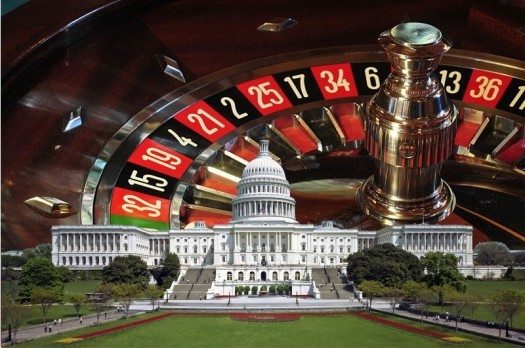 Last week President Obama gave a speech at Knox College in Illinois in which he announced plans to return his focus to the economy. The agenda he outlined centered on policies to rebuild the middle class leading to growth from the middle out as he put it.
The basic idea sounds good. There are few who would take issue with the focus of his policies: improving the nation's infrastructure, better school to work transitions, high quality pre-school for everyone. These ideas all score very high in opinion polls and focus groups, although there might be serious differences on what they mean concretely.
But even if we can agree on the best way to rebuild our infrastructure, better our schools, and guarantee high quality pre-school education we will still face serious economic problems well into the future for the simple reason that the economy lacks demand. Generating demand has to be issue one, two, and three on the economic agenda right now, and unfortunately President Obama's speech came up seriously short on it.
The basic point is simple; we know the unemployment rate is still 7.6 percent more than five years after the beginning of the recession. However the actual story is considerably worse. The employment to population ratio, the percentage of the adult population who have jobs, is down by more than four percentage points from the pre-recession level. This translates into nine million fewer people with jobs.
A small portion of this job loss can be attributed to retirement resulting from the aging of the baby boom cohorts. But the vast majority of the drop in employment is the result of less demand in the economy.
And the problem is not just people being unemployed, more than eight million people who would like full-time jobs can only find part-time work. And for tens of millions of people with jobs, the weakness of the labor market prevents them from getting higher wages and better working conditions because it means that they have no bargaining power.
Even the best policies for infrastructure, education, and pre-school will do nothing to address the unemployment crisis the country is facing now and is likely to face for much of the rest of the decade. The only way that this crisis can be addressed is by increasing demand in the economy. (We can also reduce average hours per worker through work-sharing, but we'll leave that one for another day.)
This is a story of simple arithmetic that needs to be repeatedly endlessly until everyone in a policymaking position understands it. Demand in the economy is the sum of consumption, investment, government spending and net exports. Unless we have a way to increase one or more of these categories of demand, we cannot get more people back to work.
Consumption is unlikely to increase much from its current level because it is already actually quite high relative to income. The saving rate is under four percent, well below its pre-bubble average of eight percent, which means that people are spending an unusually high share of their income right now contrary to what is often claimed in the media. They are spending less than they did at the peak of the stock or housing bubbles, but that is because they have lost trillions of dollars of bubble generated wealth. In other words, there is little reason to expect consumers to spend a still higher share of their income than they are now.
There is a similar story with investment. The investment share of GDP is already pretty much back to its pre-recession level, in spite of the fact that many firms still have large amounts of excess capacity. It is unreasonable to expect a major upturn in investment to boost the economy and get us back to full employment.
The leaves net exports and government spending. Net exports are unlikely to increase much without a decline in the value of the dollar. A lower valued dollar increases the price of imports, which will cause people in the United States to substitute domestically produced goods for imports. It also makes exports cheaper for people living in other countries, which means that we will export more. However, it is not likely that the dollar will fall by much any time soon, which means that the trade picture will not improve.
This just leaves government deficits as a source of demand. It may be politically popular to yell about deficits being bad, but political popularity cannot change arithmetic. Two plus two will always be equal to four regardless of what the polls say.
If President Obama wants to boost the economy he will need to get more government spending to put people back to work, which will mean larger deficits. Obviously Congress is not likely to go along, but the Republican Congress is not likely to go along with anything he puts forward at this point.
President Obama knows economics and basic arithmetic. He is a second term president. If he is not in a position to tell the truth – that we need larger deficits to boost the economy – then no one is. It is long past the time where he should have been using the platform of the presidency to explain basic economics to the American people. The cost of not doing so has already been enormous. It will grow even larger the longer he waits.
(Dean Baker is a macroeconomist and co-director of the Center for Economic and Policy Research in Washington, D.C. His post first appeared on Truthout and is republished with permission.)
Government Shutdown's Silver Lining: A Corporate Hiring Guru Speaks Out
Co-published by Fast Company
Ending the shutdown won't curtail the hiring opportunities for corporate recruiters, says one expert. It's like divorce: Once you start thinking about leaving, the odds that it will happen go up dramatically.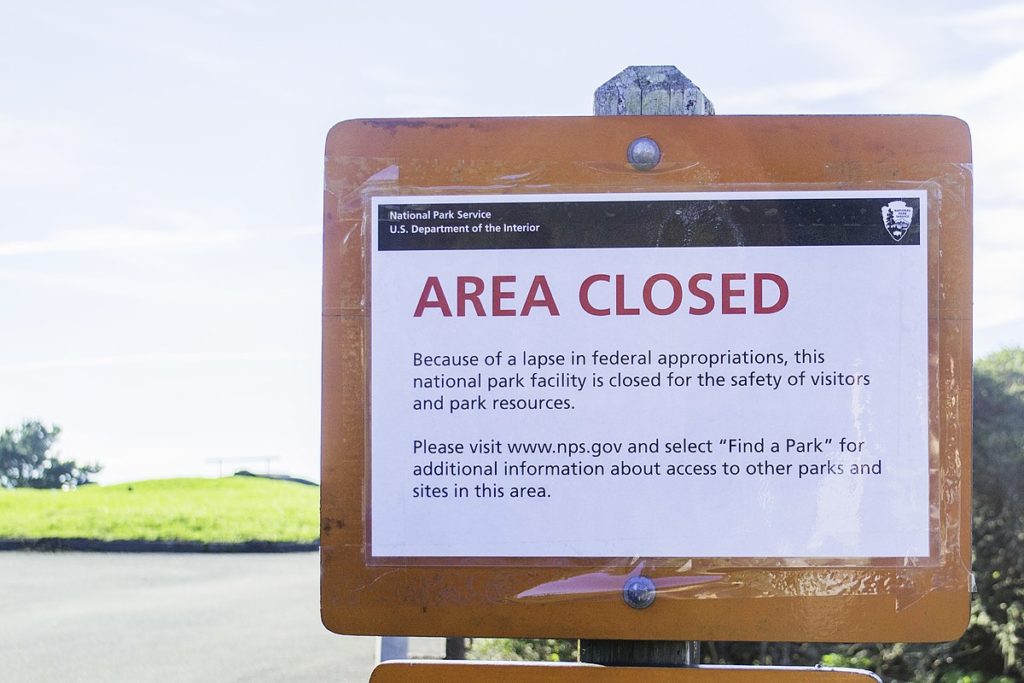 ---
In the new economic climate, even the most mission-driven of federal workers might be forgiven for abandoning the nation's parks, airways and regulatory agencies.
---
Co-published by Fast Company
When the federal government shut down for 16 days in 2013, corporate hiring guru John Sullivan advised companies on how to raid federal government workplaces for talent.
A blog post he penned at the time caused some to charge him with being unpatriotic, he said recently, while others thanked him for the reminder that federal workers were ripe for the plucking.
This time around, the climate is even better for corporations looking to cull staff from a workforce that is already well-trained and also known for its loyalty, Sullivan tells Capital & Main by phone. He describes the current moment—with hundreds of thousands of federal employees forgoing paychecks and, in many cases, sitting at home — as tantamount to "a sale on Black Friday."
---
Congresswoman:  The shutdown could have a long-term impact on the federal government's ability to attract workers with IT skills.
---
"If you've been screaming for the last two years" about the skills-and-talent shortage, "this week there isn't one," says Sullivan, who heads the human resource management program at San Francisco State University's College of Business.
The partial shutdown, that began on December 22 when President Trump failed to secure funding from Congress for his border wall, has impacted employees at a host of federal agencies, including the departments of Agriculture, Commerce, Homeland Security, Housing and Urban Development, Interior, Justice, State, Transportation and Treasury and the NASA.
What makes this particular shutdown so suitable for raiding federal workplaces? It's not just that employee morale has taken a nosedive, thanks to a president who is at war with many of the agencies he oversees. Nor is it only the fact that Trump threatened to keep the government closed for as long as a year, a notion that "really scares people," says Sullivan.
---
With Amazon's opening new offices in the District of Columbia area, three out of four IT workers in DC say they would consider leaving their current jobs for the tech behemoth.
---
It's also the economic climate. Companies are growing. Unemployment is low. Remote work is increasingly an option. Technical advances have made looking for a job easier than it was in 2013. "You can say 'boo' to your phone and apply for a job," adds Sullivan, delivering his matchmaking pitch with such force that even the most mission-driven of federal workers might be forgiven for abandoning the nation's parks, airways and regulatory agencies.
Congresswoman Robin Kelly (D-IL), the ranking member of the House Subcommittee on Information Technology, worried, in a statement last week, that the shutdown would have a long-term impact on the federal government's ability to attract workers with IT skills. The federal government has generally struggled to attract young tech workers, and Amazon's new offices in the District of Columbia area has three out of four IT workers in DC saying they would consider leaving their current jobs for the tech behemoth.
Tech workers — and upper-salaried talent — are not the only employees coveted by the private sector, says Sullivan. Forest Service employees. Coast Guard workers. Transportation and Safety Administration agents. Any unpaid workers could be lured away, especially in states like California and Texas, where economies are strong, he maintains. An employment agency for California's casinos recently put this shout out on Twitter: "Any @TSA employees looking for new opportunities, PTGaming is hiring!" along with the popular hashtag, #shutdownstories.
The shutdown could also prompt federal employees to throw scruples to the wind and step into the infamous revolving door that leads workers from government jobs to the private sector and back again. When Sullivan was advising companies in 2013, he helped firms hire from agencies that regulated them.
"And by the way," asks Sullivan, persisting with his siren song, "if I was a regulator, [with] President Trump eliminating all those regulations, why am I needed? Why not go to the private sector?"
Sullivan, who says he is an underpaid government worker in his own right, is concerned about the public cost of his and others' efforts to lure away the federal government's top talent. The best employees will leave first, and "literally billions" in training dollars will be lost, he predicts.
But he puts the blame squarely on a public sector that undervalues its workers. Corporations that pilfer federal government workforce for talent offer a kind of public service and corrective by demonstrating the price that must be paid "for degrading public service and unnecessarily frustrating federal employees," he wrote in his 2013 post.
Ending the shutdown won't curtail the hiring opportunities for corporate recruiters, says Sullivan. "It's like divorce. Once you start thinking about [leaving], the odds [that it will happen] go up dramatically."
---
Copyright Capital & Main