A Change in the Climate of Climate Change?
More Americans believe in angels than in climate change. Still, a poll released earlier this year indicated that more Americans than ever now think that climate change is happening, that it is caused by human activity and that world leaders have a moral obligation to do something about it.
So why are we getting so little action? If a large majority of people actually thinks our only home, the Earth, suffers from human behavior, then shouldn't our personal and public actions reflect that reality? Oh, sure, lots of people drive electric cars, but lots more drive SUVs. I know that California has implemented a "cap-and-trade" program that will limit the future growth of carbon in the air, but the state has not banned fracking, which wastes water and hurts our air quality. And I know that the federal government has been setting higher goals for vehicle mileage — although it also leases the Artic seas to Shell for further oil exploration. We can't have it both ways.
Changing our personal behavior doesn't seem like an imperative either, or it feels useless. Driving a low-emission, high mileage small car while dodging the SUVs on Ventura Boulevard doesn't make my efforts feel very important.
Many religious people think that it is all in God's hands anyway. God created it, God can take it away. It's all in the Big Plan. If you're not religious, there's another attitude that also keeps many people from focusing on the health of the planet. These people believe that science will provide a solution to this problem. In an age of science, they are certain that there must be a technological fix and that some researcher somewhere will stumble across it in the nick of time. Maybe we will colonize another planet or even another solar system.
As activists – people who believe in justice and who think we are responsible to make it happen – so many urgent and immediate issues demand our attention that ensuring the survival of the Earth becomes only one among many. Immigration rights, low-wage working families, blue-on-black violence, incarceration, sexual diversity, women's control over their health, the list goes on. These issues feel important, and they are. Involvement with them also makes us feel as if our individual actions make a difference, and they do.
But behind these important matters, human-caused climate change looms as a threat that jeopardizes everything. If the only home of human life in the cosmos is our mother the Earth, then all our efforts for justice live or die with her fate. How she fares will measure the ultimate success of our work. Her survival is the frame – the big picture – that we must consider in all our individual and collective actions. Every issue must reference and complement the effort to save Earth.
In the meantime, the corporations with the largest financial stake in the status quo and its current direction raise doubts about the very premise of climate change. Through corporate-funded think tanks and research institutes, they challenge the "human-caused" part of the climate change formula. They encourage people to distrust environmental researchers, causing just enough hesitation to shift the argument from the realm of science to the arena of politics and the economy.
For the huge stakeholders like Exxon or Shell, the strategy is to befuddle and block. Curtail the extraction of fossil fuels, they challenge, and the economy will shrink – and our quality of life with it. They argue that it is the responsibility of elected officials to ensure that does not happen. By challenging science, they shift the action from moral obligation in the face of certain calamity, to a political process bogged down by endless debate in legislative bodies they can control.
Perhaps the just-released encyclical by Pope Francis will give us the moral shove we need to make this matter urgent.  The bits and pieces that leaked from the Vatican quickly upset the powers of energy extraction, just as they encouraged the advocates seeking to secure a safe future for the Earth.  If we are lucky, and the angels are on our side, it will push us to do nothing less.  Our lives and the lives of our children and their children depend on it.

Did Disneyland Try to Sink a Bill Protecting Workers from Lead Poisoning? 
Why would Disneyland, which hosts thousands of kids every day, be part of an effort to defeat a bill that simply requires reporting of blood-lead levels high enough to produce heart disease and serious brain disorders?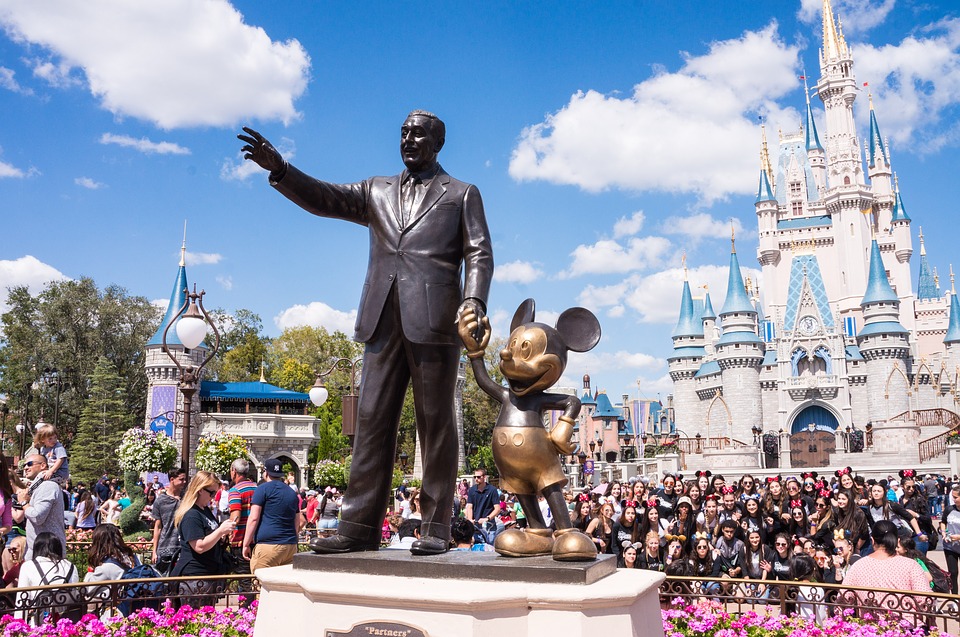 When Assemblyperson Ash Kalra (D-San Jose) learned about Capital & Main and USC's Center for Health Journalism investigation into how hundreds of workers at the former Exide Battery Recycling Plant near downtown Los Angeles became victims of lead poisoning, he created a modest bill to try and ensure it wouldn't happen again.
Among our report's revelations was the fact that the California Department of Public Health was aware of thousands of troubling blood tests revealing high levels of lead, but failed to tell the Division of Occupational Safety and Health (Cal/OSHA) about the problem.
Kalra's bill, Assembly Bill 2963, requires that the Department of Health inform Cal/OSHA when workers have seriously elevated blood levels and Cal/OSHA performs inspections.
The bill has had clear sailing until now, easily passing in the Assembly Labor Committee in March and winning unanimous approval from Democrats on the Appropriations Committee last week. But as the worker-protection measure headed to a crucial floor vote this week, a coalition of industry groups, one of which includes the iconic Disneyland Resort, worked the halls of the Capitol to kill the bill. The lobbying effort nearly prevailed: AB 2963 passed by a single vote Wednesday evening and now faces what is certain to be a battle in the California state Senate.
So why would Disneyland, which hosts thousands of kids every day, be part of an effort to defeat a bill that simply requires reporting of blood-lead levels high enough to produce heart disease and serious brain disorders? A May 29 letter endorsed by 15 industry groups, including the Battery Council International, the California Chamber of Commerce and the California Hotel and Lodging Association (which includes a Disneyland Resort vice president on its board) argues that California's current system to protect employees, depending largely on voluntary compliance, is working just fine.
The letter states: "Perversely, AB 2963 would transform this existing well-functioning public health program into an enforcement program that creates an allegation of a serious violation where none exists in Cal/OSHA law and the workplace may not even be the source of exposure."
The bill will be costly, the opposition letter also says, with an estimated price tag of $267,000 to implement and requiring Cal/OSHA to hire one or two additional inspectors.
"That's a small price to pay" said Bill Allayaud, California Director of Government Affairs for the Environmental Working Group, which is trying to keep moderate Democrats from being swayed by the industry lobby.
"The California Chamber of Commerce and their allies are misrepresenting what the bill does and convincing industries like the hotel industry to lend their name to the fight, even though this bill would have zero impact on hotels," Allayaud said. "The law focuses on workplaces where lead is in heavy use, like firing ranges and battery recycling facilities where workers are actually being impacted by a dangerous neurotoxin.  Besides, I can't imagine [that] parents who visit a resort like Disneyland would want their kids anywhere near lead if found at the levels that would have employees testing at the alarm bell level. Who wouldn't want an OSHA inspection in that case?"
Suzi Brown, vice president of communications at Disneyland Resorts, said that the "California Lodging Association is just one organization that we are involved with. As you can imagine we are involved with many trade organizations." Brown said that Disney vice president Elliot Mills, who sits on the association's board, was not present for the vote to oppose AB 2963. "To somehow link Disney to this in a specific way is not accurate," she added. "And to somehow position this that we are not concerned about worker safety is flawed as well."
At the March California State Assembly Labor and Employment Committee hearing, Kalra introduced his bill by reading a letter from former Exide lead smelter Alvin Richardson (who struggles with lead poisoning symptoms we documented in our investigation) and his wife, LaShawn. "We read a recent investigative story, and it was very hurtful to learn that Cal/OSHA excused the high lead levels that Alvin and the other Exide workers were constantly exposed to," the letter said. "People shouldn't be treated like they are disposable. That's not what America or California is supposed to be about."
Assemblymember Reggie Jones-Sawyer (D-Los Angeles) was moved to vote yes. "My district's right next to the Exide plant, and it's had an impact on my community and my residents," he said. "And if this is something that could have prevented what happened at Exide, we should have been doing this a while ago."
AB 2963 needed Jones-Sawyer's vote again on Wednesday to barely pass it out of the Assembly. Whether the bill makes it to Governor Jerry Brown's desk is dependent on how well the arguments of the California Chamber of Commerce and other industry voices opposing the bill go over in the Senate.
---
Copyright Capital & Main