Netroots Run Deep at Conference
It's a strange feeling to recognize someone not by his or her face, but by their name-tag. This was the experience I had in Providence, Rhode Island this past week, where I attended the annual Netroots Nation conference for progressives on behalf of my union, UNITE HERE Local 11. It was good to finally match up the tweets to all these faces that I had been in touch with for the past year.
I arrived at the conference later than most of my UNITE HERE comrades because of my work schedule and a delayed flight. One of the moments that I was sad to have missed was when hotel workers from the Providence Westin came onstage and thanked the Netroots organization for moving its 2010 conference from their hotel due to a contract dispute with the Westin over wage cuts, slashes in vacation and the elimination of union jobs for subcontracted ones. A bit touching for a guy like me who is a hotel worker and likes to see my brothers and sisters treated fairly.
Netroots clearly helped in allowing those workers to get a fair contract and they even made good on their promise to return to Providence once the contract was settled. (The Westin was a partnering hotel for the conference this time around.) More proof that boycotts actually work.
Massachusetts Senate candidate Elizabeth Warren was a delight to listen to even though her voice was hoarse from speaking truth to power. (Um, I mean, campaigning.) She gave the keynote speech on Friday morning and it felt like the right way to kick off my next few days.
I was fortunate to meet people like Lizz Winstead, founder of The Daily Show and Angie Aker, managing editor of Moveon.org. I trembled while talking to them like a star-struck teenager. Make no mistake. These ladies are my Beatles.
Between the panels about online organizing and Punditry 101, I went to a staffer/blogger mixer where I discovered that I am a nerd who barely has any social skills. Put a bunch of people in a room who only talk with their fingers on keyboards and it gets awkward very quickly. There was alcohol at the mixer, but I steered clear of it and remained a sober neurotic rather than a drunk one.
On Saturday morning renowned economist Paul Krugman gave the keynote speech and I live-tweeted so fast that my thumbs hurt. Krugman has "smart" written all over his bearded face. His eyes tended to dart around the room as if he were out to grab ideas.
Krugman was well spoken, but Erica Payne of the Agenda Project upstaged the keynote. She gave out Fed Chair Ben Bernanke's office telephone number to the large audience. She said something to the affect:
"The wealthy have him on speed dial, but shouldn't he be on speed dial for all of us?"
Payne then urged us all to call and insist that the Fed chairman remove JP Morgan's Jamie Dimon from the N.Y. Federal Reserve Board. She set off a tweet storm with the number 202-452-2955 bouncing around in cyberspace. I could hear a thousand thumbs tapping their iPhones.
After panels and trainings during the day our evenings were spent at parties making new friends and getting acquainted with new twitter handles. The meet-and-greets seemed to be never-ending and I was constantly amazed to meet people that I have been reading online for years. We attended an SEIU karaoke party one night. The next evening we were at a union bar where in the distance I saw AFL-CIO President Richard Trumka swarmed by union members.
UNITE HERE wrapped up Netroots with a Sunday breakfast for all the great people we had met along the way. It gave us a good opportunity to urge them to sign some of our boycott petitions for various hotels that we are engaged in contract disputes with.
The highlight of my trip, however, was meeting housekeeper and Providence City Councilwoman Carmen Castillo, who is also a UNITE HERE member. She won her election in 2010 after the Westin contract dispute was settled. She might be the only housekeeper/councilwoman in the country, and she still feels the need to be a leader in her hotel while also leading the community.
Speaking to her made me feel more important than just a server in a hotel restaurant.  She made me realize why my trip to Netroots was so important. Reminding me of many of the housekeepers I work with at the Hyatt Andaz in West Hollywood. The same heart, the same fight. The same people who merely want to be heard.
I asked Carmen why she had decided to run for office.
"Because big victories by small people encourage all of us,"  she said.
Government Shutdown's Silver Lining: A Corporate Hiring Guru Speaks Out
Co-published by Fast Company
Ending the shutdown won't curtail the hiring opportunities for corporate recruiters, says one expert. It's like divorce: Once you start thinking about leaving, the odds that it will happen go up dramatically.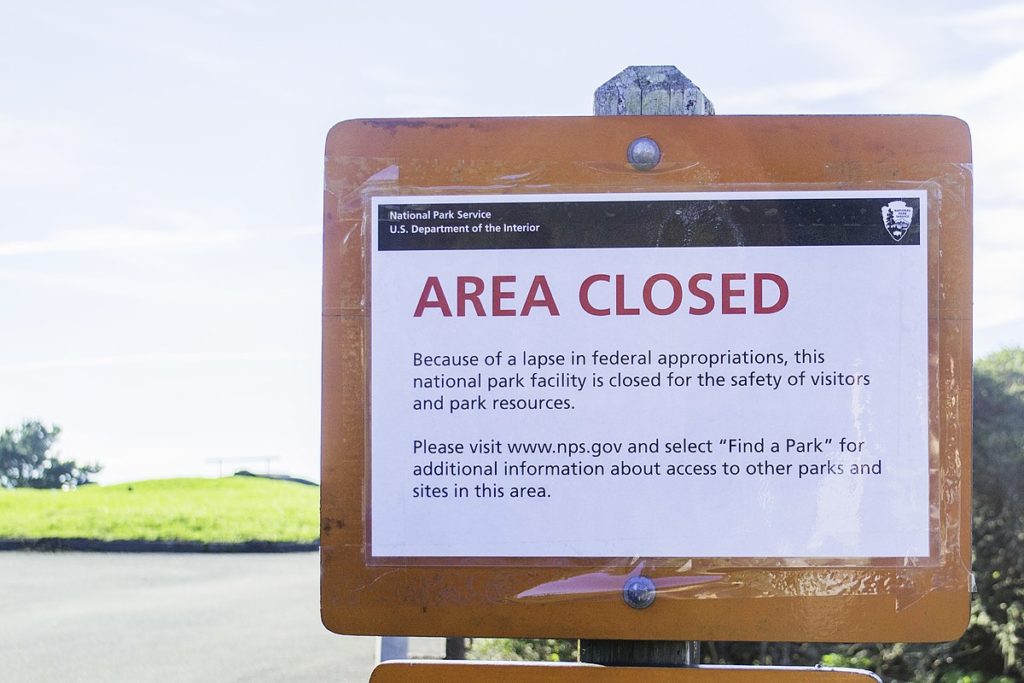 ---
In the new economic climate, even the most mission-driven of federal workers might be forgiven for abandoning the nation's parks, airways and regulatory agencies.
---
Co-published by Fast Company
W
hen the federal government shut down for 16 days in 2013,
corporate hiring guru
John Sullivan advised companies on how to raid federal government workplaces for talent.
A blog post he penned at the time caused some to charge him with being unpatriotic, he said recently, while others thanked him for the reminder that federal workers were ripe for the plucking.
This time around, the climate is even better for corporations looking to cull staff from a workforce that is already well-trained and also known for its loyalty, Sullivan tells Capital & Main by phone. He describes the current moment—with hundreds of thousands of federal employees forgoing paychecks and, in many cases, sitting at home — as tantamount to "a sale on Black Friday."
---
Congresswoman:  The shutdown could have a long-term impact on the federal government's ability to attract workers with IT skills.
---
"If you've been screaming for the last two years" about the skills-and-talent shortage, "this week there isn't one," says Sullivan, who heads the human resource management program at San Francisco State University's College of Business.
The partial shutdown, that began on December 22 when President Trump failed to secure funding from Congress for his border wall, has impacted employees at a host of federal agencies, including the departments of Agriculture, Commerce, Homeland Security, Housing and Urban Development, Interior, Justice, State, Transportation and Treasury and the NASA.
What makes this particular shutdown so suitable for raiding federal workplaces? It's not just that employee morale has taken a nosedive, thanks to a president who is at war with many of the agencies he oversees. Nor is it only the fact that Trump threatened to keep the government closed for as long as a year, a notion that "really scares people," says Sullivan.
---
With Amazon's opening new offices in the District of Columbia area, three out of four IT workers in DC say they would consider leaving their current jobs for the tech behemoth.
---
It's also the economic climate. Companies are growing. Unemployment is low. Remote work is increasingly an option. Technical advances have made looking for a job easier than it was in 2013. "You can say 'boo' to your phone and apply for a job," adds Sullivan, delivering his matchmaking pitch with such force that even the most mission-driven of federal workers might be forgiven for abandoning the nation's parks, airways and regulatory agencies.
Congresswoman Robin Kelly (D-IL), the ranking member of the House Subcommittee on Information Technology, worried, in a statement last week, that the shutdown would have a long-term impact on the federal government's ability to attract workers with IT skills. The federal government has generally struggled to attract young tech workers, and Amazon's new offices in the District of Columbia area has three out of four IT workers in DC saying they would consider leaving their current jobs for the tech behemoth.
T
ech workers — and upper-salaried talent — are not the only employees coveted by the private sector, says Sullivan. Forest Service employees. Coast Guard workers. Transportation and Safety Administration agents. Any unpaid workers could be lured away, especially in states like California and Texas, where economies are strong, he maintains. An employment agency for California's casinos recently put this shout out on Twitter: "Any
@
TSA
employees looking for new opportunities, PTGaming is hiring!" along with the popular hashtag, #shutdownstories.
The shutdown could also prompt federal employees to throw scruples to the wind and step into the infamous revolving door that leads workers from government jobs to the private sector and back again. When Sullivan was advising companies in 2013, he helped firms hire from agencies that regulated them.
"And by the way," asks Sullivan, persisting with his siren song, "if I was a regulator, [with] President Trump eliminating all those regulations, why am I needed? Why not go to the private sector?"
Sullivan, who says he is an underpaid government worker in his own right, is concerned about the public cost of his and others' efforts to lure away the federal government's top talent. The best employees will leave first, and "literally billions" in training dollars will be lost, he predicts.
But he puts the blame squarely on a public sector that undervalues its workers. Corporations that pilfer federal government workforce for talent offer a kind of public service and corrective by demonstrating the price that must be paid "for degrading public service and unnecessarily frustrating federal employees," he wrote in his 2013 post.
Ending the shutdown won't curtail the hiring opportunities for corporate recruiters, says Sullivan. "It's like divorce. Once you start thinking about [leaving], the odds [that it will happen] go up dramatically."
---
Copyright Capital & Main