7 Takeaways from California's Elections
Two of the biggest shockers happened in Los Angeles and Orange counties, in races that have historically drawn the most conservative voters: sheriff and district attorney.
Official voting results are weeks away from getting verified for the 2018 general election, but big, historic trends are already emerging: some old, some new, some bad — and a lot of Blue.
---
1. Real estate interests prove again that they're some of the evilest people in California history
The people who helped to bring to the Golden State housing covenants, redlining, Proposition 13, the overturning of the Rumford Fair Housing Act, McMansions in canyons that always burn and so much more housing nastiness were on the wrong side of history again this election cycle. They spent at least $74 million to demonize Proposition 10—which would only allow municipalities the right to consider rent control—to the point where even renters felt it was a nefarious plot to destroy property values and bankrupt elderly landlords. Unsurprisingly, Prop. 10 lost by a nearly two-thirds majority, and real estate special-interests groups will spend even more if another such measure ever goes statewide again.
2. The Democrats' next big battleground will be the Central Valley
Most of the Dems' millions were spent on flipping Orange County blue, but as I wrote for the Los Angeles Times recently, the Democrats can learn a lot for 2020 by what's happening in the Central Valley. There, Latino candidates have climbed the political ladder from school board seats to a majority of the Valley's state Assembly and state Senate seats, flipping two of the latter with Latinas (Anna Caballero in the 12th, Melissa Hurtado in the 14th) on Tuesday. What they yet don't have is one of the congressional seats held by the region's Four Horsemen of the Apocalypse: David Valadao, Jeff Denham, Kevin McCarthy and Devin Nunes, all whom won their races this time around (although Denham is still sweating his out). Expect the Dems to groom some rising stars for 2020—and expect them to mine data from the Valley about how to attract rural voters.
3. People in Southern California mistrust law enforcement more than ever before
Two of the biggest shockers happened around elected positions that have historically drawn the most conservative voters: sheriff and district attorney. In Orange County, Supervisor Todd Spitzer handily beat 20-year incumbent DA Tony Rackauckas, who has been dogged by a jailhouse snitch scandal for years. But even more surprising was the Los Angeles County Sheriff's race, where Jim McConnell—supported by virtually the entire L.A. political class—lost to former deputy Alex Villanueva. Villanueva will be the first Democratic sheriff in more than 100 years.
4. Los Alamitos is now unofficially Southern California's City of Hate
The tiny northwest Orange County town made news earlier this year when the city council decided to pass an ordinance protesting California's sanctuary state law. The councilman who pushed that resolution, Warren Kusumoto, was reelected this week. But also winning a seat was former councilmember Dean Grose, who made national headlines in 2009 when he emailed a racist cartoon of a watermelon patch growing outside the Obama White House.
5. AIDS Healthcare Foundation needs to stop wasting money on propositions
The nonprofit giant spent over $23 million on the Yes on 10 battle, two years after spending $4.5 million on Proposition 60 to mandate condoms on adult films sets in California and more than $14 million on Proposition 61 to regulate prescription drugs bought by the state. Last year, it spent $5.5 million on Measure S, an anti-development ordinance in Los Angeles. All that money went to nothing, as each measure lost handily. Maybe AIDS Healthcare Foundation head Michael Weinstein should've spent that $47 million on services?
6. The California GOP's last, best hope are Asians
The party has long been dead in the state, but a glimmer of hope has emerged for it in Orange County. Asian-American Republicans there now hold one congressional and state Senate seat, two state Assembly spots, three of the five chairs on the Board of Supervisors, and multiple school board and city council positions. And the new mayor of Anaheim, Orange County's largest city, is Indian-American Harry Sidhu. Leave it to Orange County to get minorities to side with the Party of Trump!
7. With five of seven congressional seats now Democrat, this ain't your dad's Orange County anymore
It's not even your Orange County. A brave new OC awaits all of us, indeed….
---
Copyright Capital & Main
CA-48: Harley Rouda Leads Dana Rohrabacher in Orange County Squeaker
The election of 2018 has fundamentally changed the comfortable district's politics, engaging voters who either sat out previous elections or voted without thinking too hard.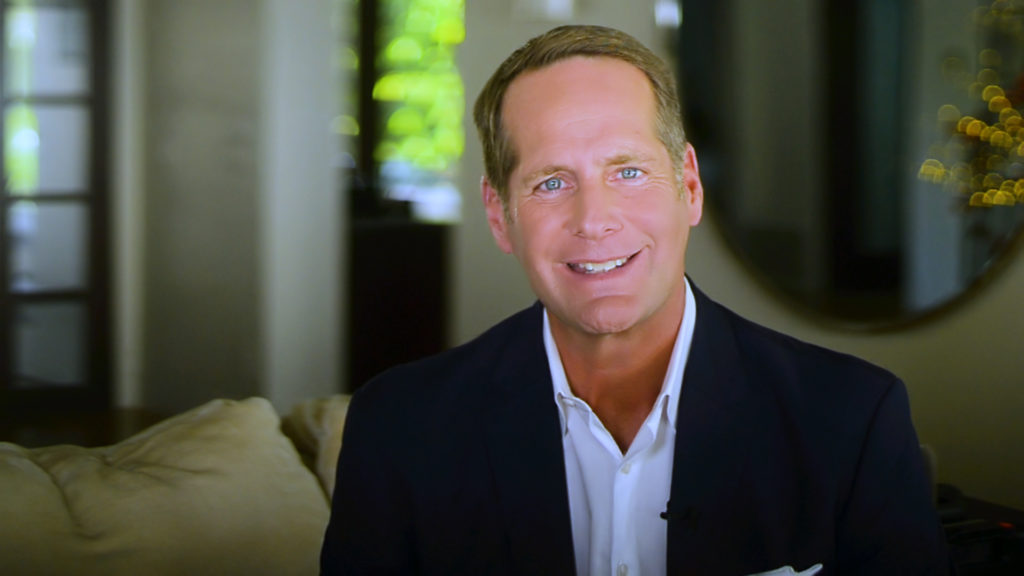 You might say 2018 is the year Rep. Dana Rohrabacher became notorious. Not that he wasn't well-known before: Rohrabacher's political life has been riven with controversy, including a check-kiting scandal and an open alliance with disgraced lobbyist Jack Abramoff. But until now, none of it seemed to matter: His coastal Orange County constituents have elected him for 15 consecutive terms through three rounds of redistricting, always by healthy-to-landslide margins.
Then came Trump, Russia and Robert Mueller. The special counsel's investigation of Russia's interference in the 2016 election put an uncomfortable spotlight on the former Reagan speechwriter and his longstanding affection for the Kremlin. Last May, The New York Times revealed that the congressman even has a code name.
Rohrabacher's hold over his district continued to weaken. Despite opposing the 2017 tax cuts — crafted by his Republican colleagues but unpopular in his upper-middle-class district — Rohrabacher secured less than a third of the vote in the June top-two primary. Democrats feared that their votes would be too diluted among eight candidates to grab a berth in the general election, but businessman Harley Rouda finished second, securing a spot for the Dems. Subsequent events — including a spoof documentary by Sacha Baron-Cohen in which Rohrabacher seemed to endorse arming school children — eroded the incumbent's popularity even more.
By the time the polls closed in California Tuesday night and Rouda pulled ever so slightly ahead, the U.S. House of Representatives was firmly within the Democratic Party's grasp for the first time since 2010. To some, Rouda's apparent 1.4 percentage-point win (the race had not been officially called at press time) might have been anti-climactic. Not so for activist Bethany Webb, who has spent every Tuesday afternoon since January 2017 protesting on the idyllic promenade in front of Rohrabacher's Huntington Beach office. "There are so many of us who have been on the ground working so hard for so long," she says. "To us, it means everything."
Even putting aside Rouda's success, Webb says, the election of 2018 has fundamentally changed the comfortable district's politics, engaging voters who either sat out previous elections or voted without thinking too hard. "Many, many more people know who their congressperson is, know who their assemblyperson is — their sheriff, their D.A. We think 2020 could be even better."
---
Copyright Capital & Main