1992 Remembered: Driving Into the Wreck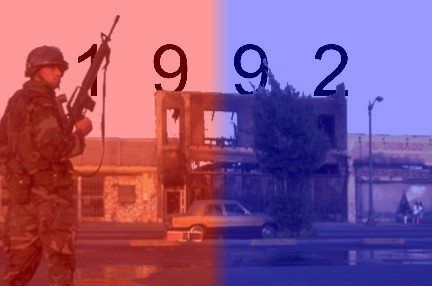 It was a Wednesday night and my son was watching the news on TV in his room while I fixed dinner. "Dad," he called from the bedroom, "Dad, you better get in here and see this."
"This" turned out to be the beginnings of the worst urban social upheaval in American history. Its early moments were caught on film by a news helicopter high over the intersection of Florence and Normandie. We watched, transfixed, as some black kids pulled a white truck driver out of his cab and one of them hit him with a brick. An Asian woman was threatened as she tried to make a right turn off Normandie onto Florence, her face etched with fear. Car windows were broken. The news commentators called them "hoodlums" and the police were nowhere in sight. Then we watched as the city began to burn.
I was an undergrad at UC Santa Barbara when Watts upended L.A. in 1965, and now, in 1992, I wanted to see for myself what the aftermath of a night of riots looked like. So I put on my clerical collar – my defense against universal disorder – climbed in my old VW bug, and drove the streets of South L.A. I haphazardly drove to every United Methodist Church south of the I-10. From Vernon and Budlong to Normandie and 65th Street, to Grammercy near Manchester, over to 85th and Main, down past 103rd and Central, then back north toward the I-10.
The streets were relatively quiet in the morning-after hangover. Not many cars. Police units with officers crammed in, four-to-a-car, guns bristling. Latino families pushing shopping carts from looted supermarkets piled high with boxes of diapers, bottled water, canned food.
Every church I saw – including the ones I passed that weren't Methodist, were locked up, closed. The ministers were home safe, apparently. Except for an older minister I knew at one place. He had spent the night at the church, he told me. He knew the gangs in the neighborhood and in the early morning hours he had pushed a flaming mattress away from a wall of the community center across the street that the church operated. Alone, he had talked down some kids in the neighborhood who were on a rampage.
Later up on West Adams, my long-time mentor, Rev. Jim Lawson, was also at his church, Holman United Methodist. He was the one who had invited Martin Luther King Jr. to Memphis to support the garbage workers' strike and who had trained Nashville's non-violent demonstrators. From his office window we now watched the smoke curling up from a dozen fires around the basin. We felt saddened by the events and the destruction, and we were aware of how much more there was to come before things turned around.
In 1965, the official response examined the needs in South L.A.: the bureaucracy of welfare, the neglect of schools, the absence of supermarkets, the segregated housing, the dearth of hospitals, the barest representation at City Hall, an occupying force of a nearly all-white police force. These were the results of a white Los Angeles that was not paying attention. As my then-bishop at the time said, "I didn't know."
In 1992 the response looked at the assets of South Los Angeles. Bankers took bus tours to places they had never seen and realized there were healthy loan opportunities there. Studies examined the amount of groceries people from the area purchased but could not buy in South Los Angeles, so firms promised to build supermarkets and strip malls. The school district geared up the largest municipal bond issue in American history to build new schools across the inner city. The media acknowledged and acclaimed the richness and diversity of cultural experience throughout the area. The city identified 52,000 jobs in South L.A. — where conventional wisdom said there were none — and initiated job creation and work-readiness projects.
In 1965 Los Angeles looked at the neglected needs of South Los Angeles. In 1992 it focused on asset analysis and the results attracted investments from both private and public sectors. The work is not done. Some of it has stalled, but in the aftermath of that upheaval the tone and the tenor shifted – and even the results – from despair to possibility. Those were changes my son and I would never have imagined as we sat in his room that night watching TV as L.A. burned.

LISTEN: How Two African-American Entrepreneurs Are Determined To Change Diets In The Black Community
On the latest episode of "The Bottom Line" podcast, Naturade's Claude Tellis and Kareem Cook share how their own families' experience with diabetes has spurred them to promote healthy eating options.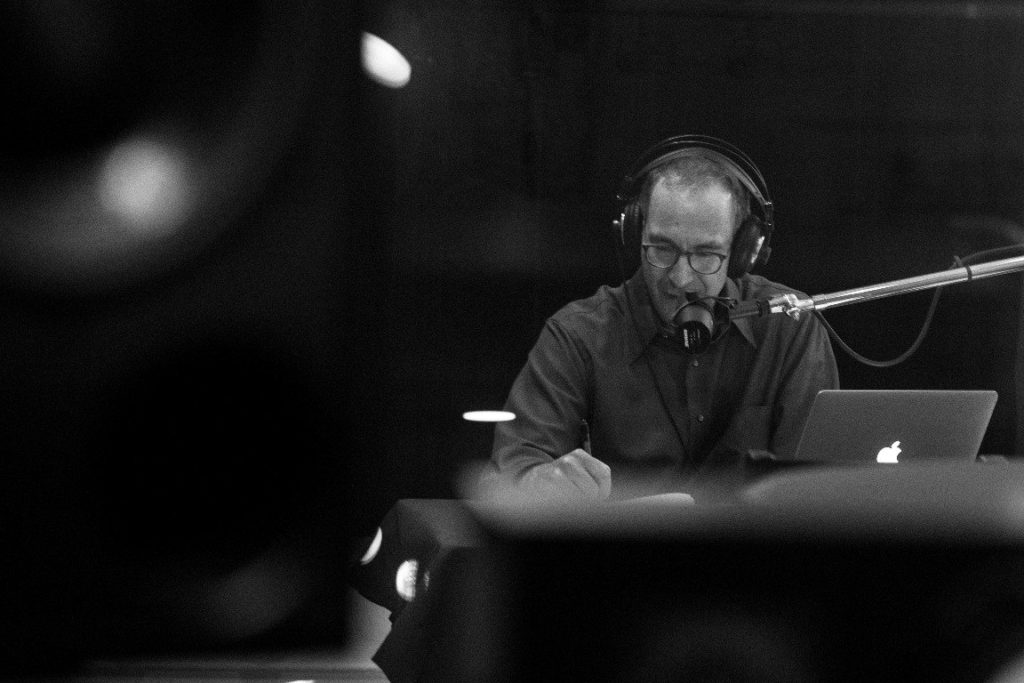 Many entrepreneurs pride themselves on solving some sort of "pain point" for their customers. But as Claude Tellis and Kareem Cook, the co-owners of health-products provider Naturade make clear, some pain points are a lot more serious than others.
"I had an uncle that went into the doctor, wasn't morbidly obese or anything, lived in Louisiana and . . . the family was faced with, 'Do we amputate both of his legs or not?'" Tellis told me on the latest episode of my podcast, The Bottom Line. "He never made it out of the hospital. He died, and he was about 55 years old."
Another uncle, says Tellis, who serves as Naturade's CEO, "was faced with losing a couple toes." Eventually, "they had to take his leg from the knee down."
In the African-American community, dealing with this grim loss of life and limb—often brought on by diabetes and peripheral arterial disease—has become disturbingly routine. "You just kind of grew up with insulin in the refrigerator," says Cook, Naturade's chief marketing officer.
And so Tellis and Cook have set out to combat this crisis by helping underserved populations—especially those in black neighborhoods—eat better. Their vehicle for sparking change is Naturade, which they acquired in 2012 for $8 million.
Although the Orange, Calif., company is nearly a century old, Tellis and Cook have revamped it completely, including introducing a new product that is now their No. 1 seller: VeganSmart, a plant-based meal replacement that is high in protein, low in sugar, and full of vitamins and minerals. Its suggested retail price is $35 for 15 servings.
"What we really wanted," says Tellis, "was something that had Whole Foods quality that could be sold to a Walmart consumer."
To achieve that vision, they've built the brand methodically. Step one, Tellis says, was making sure that vegans bought in, so that "people when they look online will see that there's an authenticity and there's a rigor" to what's being offered.
From there, they handed out VeganSmart at Wanderlust yoga festivals, aiming to attract a hip, upscale crowd. This helped advance a "premium viewpoint of the product," Tellis says.
Finally, there came the last step: bridging into urban America. To catch on there, they've adopted an influencer strategy, tapping rappers like Styles P and Da Brat and professional basketball players to promote VeganSmart. (Grant Hill, soon to be inducted into the NBA Hall of Fame, is an investor in Naturade.)
The result is a profitable company that is now selling into, among other retailers, both Whole Foods and Walmart—just as Tellis and Cook had planned it.
Not that any of this has come easy. The duo, who met as Duke University students in the early 1990s, have played in the health-food space for more than 15 years now.
Their first venture, launched in 2002, was a vending machine company called Healthy Body Products, which supplied nutritious snacks and drinks instead of junk food and soda. The business won contracts with the Los Angeles Unified School District, but it was difficult to scale. So Cook and Tellis ultimately sold the venture—but not before gaining some insight into what it takes to persuade those in the mainstream to eat right.
At one point, they brought in actor Michael Ealy (then fresh off one of the Barbershop films) to talk to the students about the importance of maintaining a good diet. "One of the biggest things we learned in our first business was how to make it cool," Tellis explains.
And, of course, if that doesn't work as a motivator, there's always a second message to fall back on. "Everyone wants to be cool," says Cook. "And no one wants to die."
You can listen to my entire interview with Tellis and Cook here, along with Bridget Huber reporting on Impact America Fund's efforts to help improve low- to moderate-income areas, and Karan Chopra laying out what small rice farmers in West Africa can teach American business leaders.
The Bottom Line is a production of Capital & Main.