Is a New Toxic Danger Threatening California?
PFAS compounds are found in clothing, carpeting, furniture, food packaging, non-stick cooking products and fire-fighting foams. They've been linked in humans to cancers and hormonal disruption, as well as developmental, reproductive and immune system problems.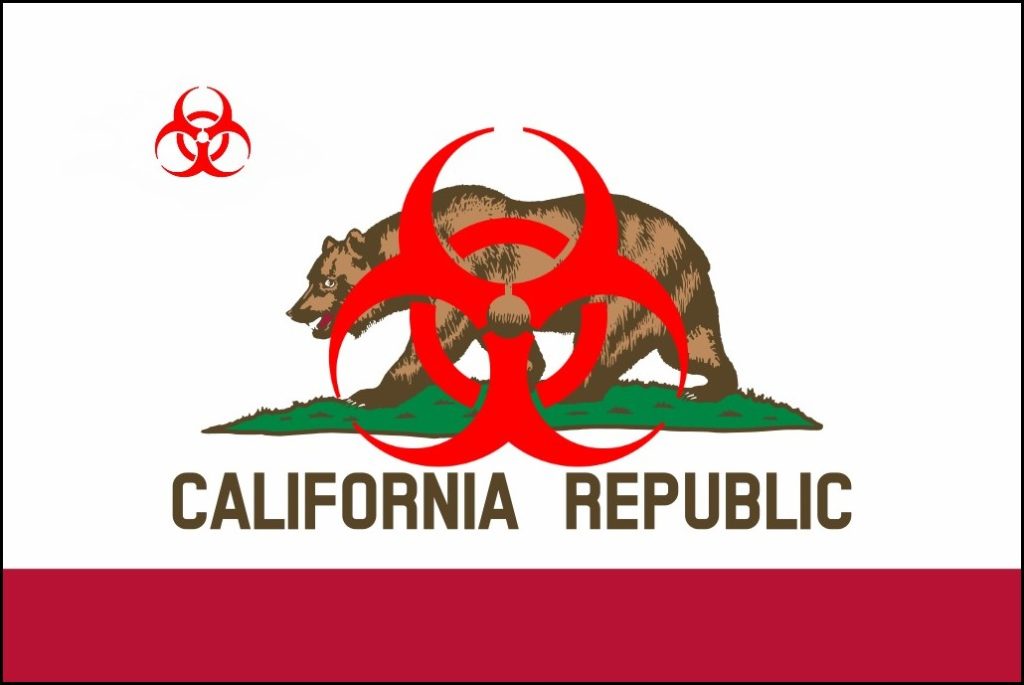 ---
PFAS compounds have been detected in water sources throughout California, including, background sources say, the groundwater at LAX.
---
There are many well-documented threats to California's drinking water resources, but the latest has sprung to prominence only relatively recently, and has regulators and lawmakers scrambling for a response.
The potential "magnitude of the problem" is why the state must act more urgently "to try to understand this quicker and better," said Democratic Assemblywoman Cristina Garcia, about per- and polyfluoroalkyl substances (PFAS), potentially toxic chemicals found with increasing frequency in drinking water systems across California and the nation.
"I have half a million constituents in my district, and the majority use a water system with less than 10,000 connections," added Garcia. The bulk of the drinking water monitoring for PFAS chemicals thus far has targeted large systems serving 10,000 or more people. What's more, many are concerned about the possible impact on poor communities already disproportionately affected by unsafe drinking water. Garcia's suburban Los Angeles district is comprised of mostly blue-collar Latino communities.
---
The maximum detection of PFAS variants at the Navy's China Lake site was 727,273 times what is considered a safe exposure level.
---
PFAS compounds are a class of chemical found in a long list of everyday items, including clothing, carpeting, furniture, food packaging, non-stick cooking products and fire-fighting foams. They're persistent, meaning they biodegrade extremely slowly, hence their nickname, "forever chemicals." And they've been linked in humans to cancers and hormonal disruption, as well as developmental, reproductive and immune system problems.
PFAS compounds have been detected in water sources throughout California, including, Capital & Main has learned through background sources, the groundwater at Los Angeles International Airport. A recent Union of Concerned Scientists report also identified 21 different California military sites where PFAS compounds have been detected in the drinking water or groundwater, sometimes at levels more than 100-times the safe limit advised by the Agency for Toxic Substances and Disease Registry (ATSDR). At the Naval Air Weapons Station at China Lake, Kern County, the maximum detection of PFAS variants in groundwater was eight million parts per trillion (ppt) – 727,273 times what is considered a safe exposure level.
"The hard part is getting it out of the groundwater," warned Patty Kouyoumdjian, executive officer of the Lahontan water board, the district in which China Lake is situated.
One reason why experts are so concerned about PFAS compounds is the sheer number of them – some estimates put the figure at more than 4,700 variants. PFOA and PFOS are two of the more ubiquitous ones. At the federal government's urging, industry phased out these two specific compounds in the 2000s, but they're still widespread in the environment, along with many others PFAS compounds.
While these chemicals have been used in manufacturing since the 1940s, the federal government has been criticized for long down-playing the problems they pose. Part of the problem lies in a decades-long effort by some chemical manufacturers to suppress negative scientific data. And even though the Environmental Protection Agency (EPA) established a health advisory in 2016 for PFOS and PFOA, at a September 6 Congressional hearing the agency faced repeated criticism for continued lax leadership on the issue.
A few states have taken tougher action than what the federal government recommends. These include Minnesota, which has actively tracked and tackled PFAS contamination for over 15 years. By comparison, California "needs to do much more to protect its residents from exposure to these toxic PFAS chemicals," said Jane Williams, California Communities Against Toxics' executive director.
According to Jeff O'Keefe, chief of the Southern California section of the State Water Resources Control Board's (SWRCB) Division of Drinking Water, PFAS contamination in California "is not looking as widespread" when compared to these other states. Nevertheless, state agencies are still figuring out the breadth of the problem here.
In response to the 2016 EPA health advisory for combined PFOS and PFOA of 70 parts per trillion (ppt), 12 California public water systems have tested above that threshold, and have taken steps to treat their water or take the source off-line, said O'Keefe. Earlier this year, however, the ATSDR released a draft toxicological report that found PFOA and PFOS risk levels were seven to 10 times lower than this EPA standard.
Between 2013 and 2015, as part of a federal monitoring program, all large community water systems in California and a select number of smaller ones were tested for six different PFAS chemicals. PFOS and PFOA compounds were detected in 68 different wells above 40 ppt and 20 ppt, respectively. Some systems performed voluntary monitoring, which yielded 297 separate PFAS source detections.
This July, the SWRCB took an important step towards an enforceable drinking water threshold for PFOA and PFOS when it established a non-mandatory interim Notification Level of 14 ppt for PFOA and 13 ppt for PFOS.
If California water agencies choose to test to these levels, they're required to report the results to their governing boards and to the State Water Board. The state also encourages them to report the information to customers. But agencies are not required to treat the water in the event of a Notification Level exceedance.
Many experts urge haste in the state's response to the emerging problem.
Even though "we're still at a rudimentary stage" when it comes to understanding the full human health implications from exposure to these chemicals, the whole PFAS issue is a "cause for grave concern," said Amy Kyle, a former associate adjunct professor of Environmental Health Sciences at the University of California, Berkeley.
One of the characteristics of PFAS compounds that make experts like Kyle especially concerned is that, unlike other persistent toxic chemicals that have posed major health risks in the past—like the once ubiquitous pesticide DDT, now banned—PFAS compounds are water soluble. "They get in the water and travel as fast as it does," said Kyle.
According to the Centers for Disease Control and Prevention (CDC), nearly all Americans carry trace amounts of PFOA and PFOS in their bodies. As part of a state biomonitoring program, blood samples were taken from 430 L.A. County volunteers earlier this year, and tested for 12 different PFAS compounds. The results are expected to be publicly available early next year.
Assemblywoman Garcia said that an important next step is comprehensive monitoring of all water systems, large and small, including those in her district.
Before all water systems can begin testing to the new notification level, however, more laboratories need to be accredited to new federal testing standards. The state is currently in the accreditation process, said Jeff O'Keefe. "Once we get the labs certified and we expand our knowledge of the occurrences statewide at these lower detection limits, we'll get a better handle on it," he added.
---
Copyright Capital & Main
Is Environmental Law to Blame for California's Housing Crisis?
Developers blame a half-century-old law for slowing development. Studies show there are other factors at work.
---
The debate intensifies over how much the California Environmental Quality Act is an impediment to the construction of affordable housing.
---
Since it was enacted in 1970, California environmentalists have hailed the state's most sweeping environmental law, the California Environmental Quality Act, as a bulwark against destruction of California's natural resources and endangerment of its most vulnerable residents. The law requires developers to involve the public in their building plans, and to minimize damage to the environment in accordance with public input and scientific study.
But now, with Governor Gavin Newsom's push to see 3.5 million homes built by 2025, CEQA may be in Sacramento's crosshairs. Developers and trade unions have long complained that the law was written so broadly that neighborhood groups and certain unions have used it to start litigation that slows or stops necessary projects. Newsom's goal, which would require a six-fold increase in current housing production over the next seven years, could lead to their complaints overriding environmental concerns.
Cesar Diaz, legal and political director of the State Building and Construction Trades Council of California, confirmed to Capital & Main that that his union was working with builders and legislators to streamline CEQA. But he denies that their plans amount to gutting the landmark law. "We have been fighting to protect CEQA for years," Diaz says, "and we will fight to make sure any changes to CEQA are done surgically, rather than getting rid of it." In January Diaz signed on to a letter, with environmental justice and low-income housing advocates, urging the governor and legislators to not weaken CEQA.
Diaz says his union and the California Building Industry Association were instead working to refine two already-introduced housing bills, SB 50 and SB 4, both aimed at spurring high-density housing near jobs and transit centers. The additions to those bills, and possibly more, Diaz said, would "provide certainty to developers and stronger labor protections and pay increases for construction workers." Certainty for developers, he clarified, would mean relief from impact fees and construction defect litigation that can entangle builders in litigation. In exchange, construction workers would receive higher wages and benefits.
But the fact that environmental groups and low-income housing advocates, thus far, are not at the table concerns Caroline Farrell, Executive Director of the Center for Race, Poverty and the Environment. "Discussions between the building trade and developers have led to a lot of confusion and frustration among environmentalists. The people who would be impacted by any change [to CEQA] have to be heard."
* * *
There is significant debate over how much CEQA is an impediment to development. Environmental interests worry that views expressed by two researchers in recent New York Times op-ed, arguing that CEQA alone is a significant contributor to the housing crisis, will prevail in any housing legislation. David Pettit, a senior attorney with the Natural Resources Defense Council (NRDC) says that there are already CEQA speed-ups and work-arounds for some large construction projects, including a 27-story development in Los Angeles' Chinatown.
"There has been the occasional abuse of CEQA, as with any area of the law, like locals in Venice using the law to fight a homeless shelter," he says. "That's appalling, but you don't get rid of the whole law."
A recent (and continuing) study of nine California cities conducted by the University of California, Berkeley has so far concluded that CEQA is not the primary driver of delays in new developments. Eric Biber, a UC Berkeley law professor who was involved in the study, says local governments and local zoning restrictions have more to do with lengthening the development timeline.
"We don't say CEQA itself is not important, but [reforming it] is not the silver bullet to solve the building crisis. CEQA lawsuits are triggered when local governments impose judgments on whether their own standards are met."
Jennfier Hernandez, a partner at the Holland & Knight law firm, disagrees with that assessment. "CEQA is tremendous, but it has been used as a tool to stop any project at any time." Suggesting that CEQA reformers and low-income housing activists should be on the same side, Hernandez cited her study, which concluded 100 percent of Bay Area CEQA lawsuits and 98 percent of Los Angeles CEQA suits targeted "infill" development in existing communities. CEQA, she says, is "an excuse by NIMBYs to preserve the status quo."
Yet other data back up Biber's findings. A 2018 survey from the Association of Environmental Professionals looked at over 140,000 housing projects that went through CEQA review from 2015 to 2017 across California, and found that exemptions to or streamlining of environmental law were used in 42 percent of the projects. As with Biber's study, the survey concluded that the top inhibitors to housing production were not related to CEQA.
Alexander Harnden, a housing policy advocate for the Western Center on Law and Poverty, agrees that CEQA has been occasionally abused by exclusionary neighborhood groups and city councils. But he argues that lengthy legal challenges under CEQA account for a small fraction of projects. "The rest of the projects are altered in appropriate ways and getting approved."
Harnden says that streamlining housing development should include incentives for developers – such as eliminating parking requirements – in exchange for commitments to build a larger percentage of affordable units. He also advocates expanding rent-control measures and prohibiting landlords from refusing Section 8 vouchers, subsidize housing for low-income tenants. But he emphasizes that supply-side solutions like building houses at more than six times the current rate won't fix everything. No matter how many millions of units go up in the next seven years, he says, "it won't solve the increases in homelessness and rent gouging." Nearly everyone in the debate agrees that there's no single solution to the housing crisis. And they say taking on all of these aspects requires both compromise and political will.
---
Copyright Capital & Main